Find out everything you need to know about OB/GYNs: when to see one, what they do, what to expect during your visit, and questions to ask.
Knowing more about OB/GYNs will help you with your overall health as a woman. Plus, when the time comes, it will help throughout your pregnancy. We will help you learn at what point during your pregnancy you might see an OBGYN, things you may want to ask during an appointment and so much more.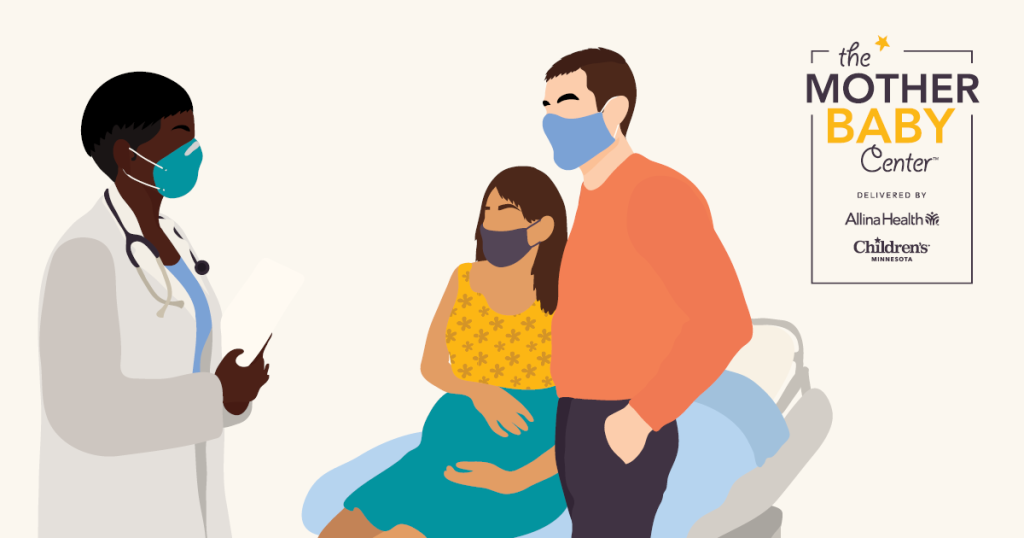 What does an OBGYN do?
You might wonder: what does OBGYN mean? An OB/GYN is a doctor of obstetrics and gynecology. These doctors specialize in pregnancy, childbirth, and the female reproductive system.
An OB/GYN can monitor you and your baby's health throughout pregnancy, deliver your baby, and take care of you after delivery. They also see patients outside of pregnancy for preventative care, fertility issues, bleeding concerns, and gynecologic procedures.
An OB/GYN went to medical school and then had additional training specifically to study obstetrics and gynecology. They specialize in overall women's health.
THE DIFFERENCE BETWEEN OBSTETRICS AND GYNECOLOGY
The OB, or obstetrician, part of OB/GYN cares for patients and their babies during pregnancy and childbirth. The GYN, or gynecologist, is a physician specializing in treating female reproductive conditions.
Expert care, delivered for you and your family at The Mother Baby Center.
What is treated by an OBGYN?
Before seeing one, many people may wonder: what do OB/GYNS do? OB/GYNs can help diagnose and treat a wide range of health conditions that patients might experience. They help pregnant patients through their pregnancy and childbirth, but they also treat general sexual and reproductive health for teens and women.
They can perform inpatient and outpatient procedures and treatments like pelvic exams, ultrasounds, sterilization procedures ("tying your tubes"), hysteroscopies and hysterectomies.
During pregnancy, labor, and postpartum, they provide regular prenatal care, manage high-risk pregnancies, and pregnancy complications such as preterm labor.
They also perform tests and screenings for sexually transmitted infections (STIs), cervical cancer screenings (Pap smears), and mammograms.
Moreover, there are many OB/GYN-related specialties like gynecological oncology, female pelvic medicine, reproductive surgery, complex family planning, and reproductive endocrinology and infertility.
Are OBGYNs surgeons?
Yes, OBGYNs are surgeons and can perform surgery. Some of the common procedures are hysterectomy (removing the uterus), removing fibroids (noncancerous tumors in the muscles of the uterus), uterine polyps (noncancerous cells in the uterine walls), ovarian cysts (fluid-filled sac on an ovary) and more.
In fact, one of the OB/GYN-related specialties we discuss below is related to reproductive surgery OB/GYNs perform.
Other OBGYN-related specialties
As mentioned, there are numerous specialties related to an OBGYN that focus on different areas of care.
Gynecology Oncology
Gynecological oncologists are specialized physicians who focus on the cancers of the women's reproductive systems. They diagnose and treat cancer of the uterus, cervix, ovaries, vagina, fallopian tubes, and more. They are trained to be experts in this field.
Perinatologist (Maternal-Fetal Medicine)
A perinatologist is an OB/GYN specialist in maternal-fetal medicine or high-risk pregnancies. There are different reasons a pregnancy could be considered high-risk such as medical conditions like diabetes or high blood pressure, if you are pregnant with more than one baby, or if you've had significant problems with previous pregnancies, and other health issues.
Female Pelvic Medicine and Reproductive Surgery
Physicians specializing in female pelvic medicine and reproductive surgery focus on helping patients with urinary tract and pelvic floor disorders they may be experiencing. The disorders these specialists treat can range from urinary incontinence (the inability to control your urine) to recurring urinary tract infections (UTIs) and more.
Family Planning
A family planning OB/GYN is someone who helps a person through different family planning experiences. These specialists help with pregnancy planning and spacing between children, providing contraception, miscarriage care, or abortion services.
Reproductive Endocrinology and Infertility
Doctors who specialize in reproductive endocrinology and infertility help people with managing fertility concerns. They help people who are trying to start (or continue) a family and have a child or children but are having problems. There can be many reasons why you may be struggling to get pregnant so these specialists can help try and solve the problems.
Find OB/GYN specialized care for any stage of pregnancy at The Mother Baby Center.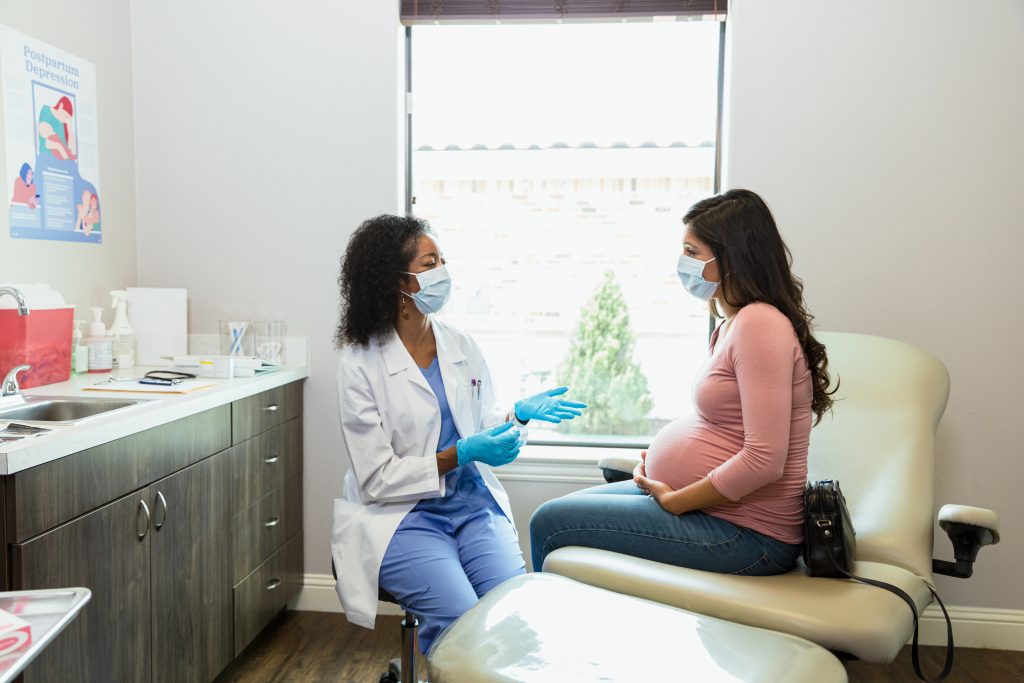 When to see an OB/GYN
There are many different reasons for seeing an OB/GYN. Many people wonder, how do you go about seeing one? The answer is simple: You don't need a referral to see an OB/GYN, you can find one that is accepting new patients and call to make an appointment (always check with your insurance first if you have it!) Below are just a few of the reasons for seeing an OBGYN:
Annual check-up: Similar to annual exams with your primary care physician, patients should see their OB/GYN for an annual check-up as well.
Questions: You have questions about your period, sexual health, fertility, or pregnancy.
Concerns: If you have concerns about something like your libido, swelling or bumps you found, or changes in discharge. You can always reach out and make an appointment to see an OB/GYN.
Questions for your OB/GYN visit
Based on where you are in life, the questions you may want to ask your OBGYN will be different. For example, if you're trying to get pregnant versus trying not to get pregnant, the questions you have for your OBGYN will differ. Let's break it down:
Questions to ask if not pregnant, and not trying to get pregnant:
I have painful periods, what can be done to help?
My periods are irregular, is that normal?
I want to get on a type of birth control, what are my options?
I have low libido, why?
I feel discomfort when I have sex, why?
I have questions about the pain or discomfort I have.
I have felt a bump or swelling, what do I do?
Questions to ask if not pregnant, and trying to become pregnant
When should I stop taking birth control?
How do I track my ovulation?
How long will it take to become pregnant?
How will my medications affect my fertility?
Do I need to change my exercise or lifestyle habits?
Do I need genetic testing?
When should I visit another doctor or specialist?
Questions to ask if you're pregnant:
Do I need to change my current diet?
Can I travel on an airplane while pregnant?
Can I exercise while pregnant? If so, how often and how intensely?
How much weight is normal to gain during pregnancy?
What foods, beverages, and activities do I need to avoid while pregnant?
How I can take care of my mental health get during pregnancy?
Find OB/GYN expertise and care for every stage of pregnancy at the Mother Baby Center
OB/GYNs are vital for women's health care and medical care. They help you through many different stages of life whether you're a teenager with questions or a person with hopes of getting pregnant. OB/GYNs can be general physicians to help with overall health or they can be specialized to help with more specific conditions, concerns, and issues you may have.
If you are pregnant and learning more about what OB/GYNs do, we hope you have a healthy pregnancy! Learn how to find an OBGYN that can help you deliver your baby at The Mother Baby Center.