Coon Rapids Birth Center – The Mother Baby Center at Mercy with Children's Minnesota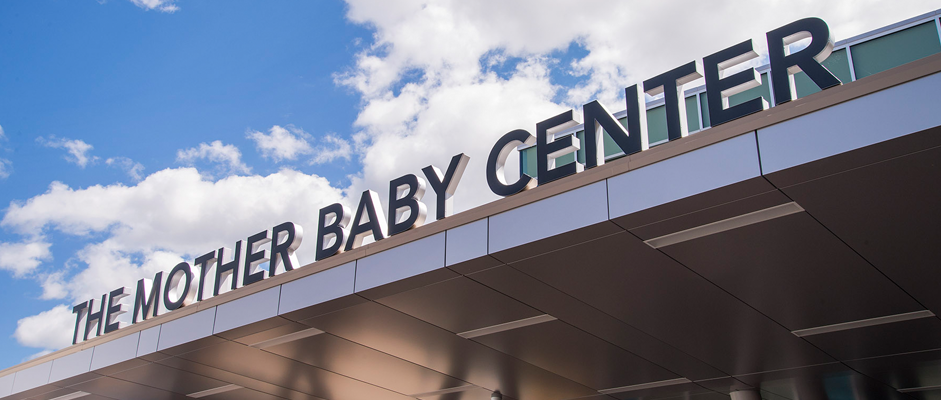 ADDRESS
The Mother Baby Center
4020 Coon Rapids Boulevard
Coon Rapids, MN 55433 
Directions & Parking
TAKE A TOUR
PHONE NUMBERS
Main: 763-236-2229 (BABY)
Medical Emergencies: 911
Non-emergency medical transport:
651-222-0555
QUESTIONS?
We welcome you, your family, and your baby to our Coon Rapids location at Mercy Hospital with Children's Minnesota. At The Mother Baby Center, pregnancy, childbirth and neonatal experts provide a unique, personalized experience and top-notch care throughout your childbirth journey. Our birth center is a comfortable and inviting place designed with you in mind, so you can welcome your little one into the world knowing that you and baby have the best care.
Whether you're a first-time mom or an experienced one, The Mother Baby Center at Mercy in Coon Rapids wants to help create the birthing experience you envision. We promise to listen to your concerns and needs, and do the very best we can to exceed your expectations. We offer labor and delivery care for routine and high-risk pregnancies; home health services, integrative services, newborn care, and pain management services with non-medicinal options. For families whose babies need higher levels of care, we offer neonatal intensive care provided by pediatric experts from Children's Minnesota.
COVID-19 visiting guidelines are in effect to protect patients and visitors from illness.
PRE-REGISTER
To pre-register to deliver at our Coon Rapids location, please call 612-262-5335, or register online.
CHECK-IN
Please use the dedicated entrance in front of The Mother Baby Center for dropping off expecting moms or visitors. You can also use this entrance after you've parked.
Expecting moms should check in at the first floor desk. This is where moms will be admitted and provided with directions to the appropriate area of the center.
SECURITY
Your security at The Mother Baby Center is our top priority. That's why we take precautions to ensure the safety of you and your family. The entire center features secure doors that lead to the units. After birth, baby is fitted with a security bracelet to provide identification and tracking to ensure security that matches similar devices on baby's parents.
MEDICAL TRANSPORTATION
If you or your baby experience complications that may require special medical attention, services are available to ensure that you arrive safely and quickly to The Mother Baby Center.
Please remember that in an emergency, you should always call 9-1-1. For non-emergency medical transportation, call Allina Health Emergency Medical Services at 651-222-0555.
CAREERS & VOLUNTEERING
If you are interested in a career at The Mother Baby Center, you can find jobs posted either on the Allina Health website or on the Children's Minnesota website.
A variety of opportunities are available through the volunteer departments at Mercy Hospital and Children's Minnesota. Mercy Hospital volunteer department can be reached at 763-236-8011. Children's Minnesota volunteer department can be reached at 612-813-6200.