Each person's birthing experience is unique. You have a lot of choices when it comes to creating that experience, like what kind of experts you want to support you through your pregnancy and birth. And many people wonder, what is the difference between a midwife and a doctor?
At The Mother Baby Center, we are dedicated to partnering with you to fulfill your birth vision while providing expert care. Will you choose a midwife or doctor/obstetrician? Below, we're sharing the differences between these three options so you can make the best choice for yourself.
Midwives and the care they provide
Certified nurse-midwives provide care for women during pregnancy and childbirth combined. The model of care combines traditional pregnancy care and complementary care recommendations and support, including options like water birth, vaginal birth after Cesarean (C-section), and support for the use or non-use of pain medication in labor. Midwifery is centered on:
Wellness

Nutrition

Healthy lifestyles

Empowering the birthing family

Partnership developed on relationships with the birthing individual and their families

Shared decision-making
In addition, they want to support a woman's emotional and physical well-being. Read more: Benefits of a midwife: Is a midwife right for you?
The Mother Baby Center midwife partners
The Mother Baby Center care team is proud to partner with the following midwifery groups:
Allina Health midwives

 catch babies at The Mother Baby Center at Abbott Northwestern Hospital in Minneapolis, United Hospital in St. Paul, and Mercy Hospital in Coon Rapids.

Health Partners midwives

 catch babies at The Mother Baby Center at Mercy Hospital in Coon Rapids.
OBGYNs and the care they provide
An obstetrician, sometimes called an OBGYN, is a doctor who specializes in pregnancy, childbirth, and the female reproductive system. An OB/GYN can monitor your and your baby's health throughout the pregnancy, deliver your baby and monitor your health after delivery.
An OBGYN went to medical school to specifically study obstetrics and gynecology.

They specialize in overall women's health.
The Mother Baby Center also has family practice providers that provide obstetric care (FPOBs). They do not have the exact same training as an OBGYN, but they are physicians and do deliver in our hospitals.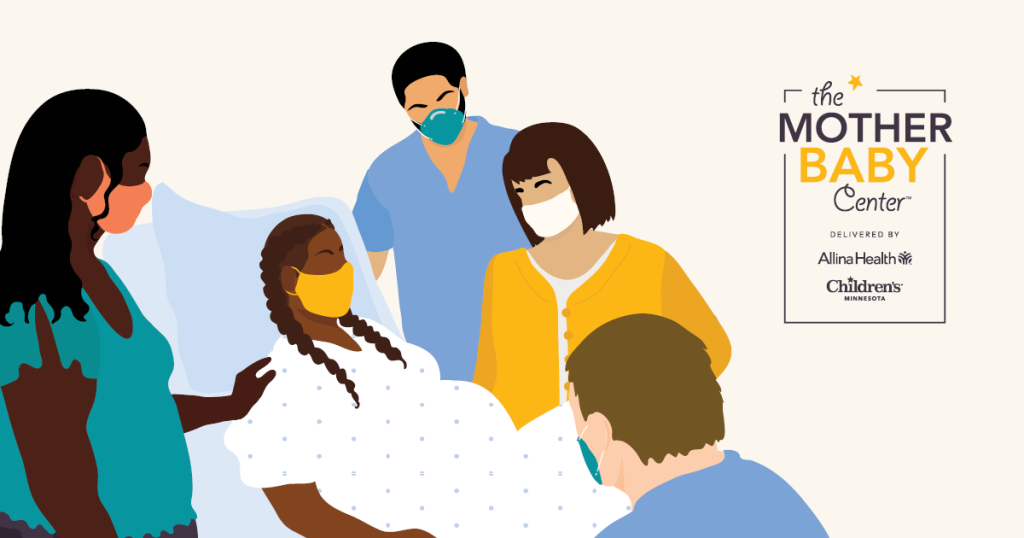 Certified nurse midwife vs OBGYN
A certified nurse-midwife and an OBGYN are different in many ways. Here are some of the main ways they differ: 
A certified nurse-midwife is an advanced practice nurse (APRN) and holds a master's or doctoral degree and an OBGYN is a medical doctor. 

Midwives sometimes attend birth outside the hospital (e.g., at a home), while OBGYNs almost always deliver in a hospital setting. 

Midwives can handle low

–

and moderate-risk pregnancies while OBGYNs manage high-risk (and low-risk) pregnancies like twins or if someone has a pre-existing medical condition. 

Midwives cannot perform C-sections, while OBGYNs can.
How does a midwife's education differ from an OBGYN's?
A certified nurse-midwife must attend nursing school to become a registered nurse. They then undergo additional midwifery training to get certified as a midwife and hold either a master's or doctoral degree. Midwives are certified in the state where they practice. 
An OBGYN has to graduate from undergraduate school, then attend and graduate from medical school. Then they typically finish their residency focused on OBGYN and get certified to be a doctor within the state they will practice.
How do midwives deal with labor complications?
While birth is an inherently normal process, there are times when interventions are needed to support a high-risk situation. There is a misconception that if a labor complication arises, midwives immediately step back, and a doctor steps in. In reality, midwives can help you through labor and birth complications just like a medical doctor. 
Midwives have a collaborative relationship with OBGYNs if a C-section is needed or if the family needs a higher level of care. The midwife will still continue to provide emotional support in collaboration with the OBGYN who provides the medical care.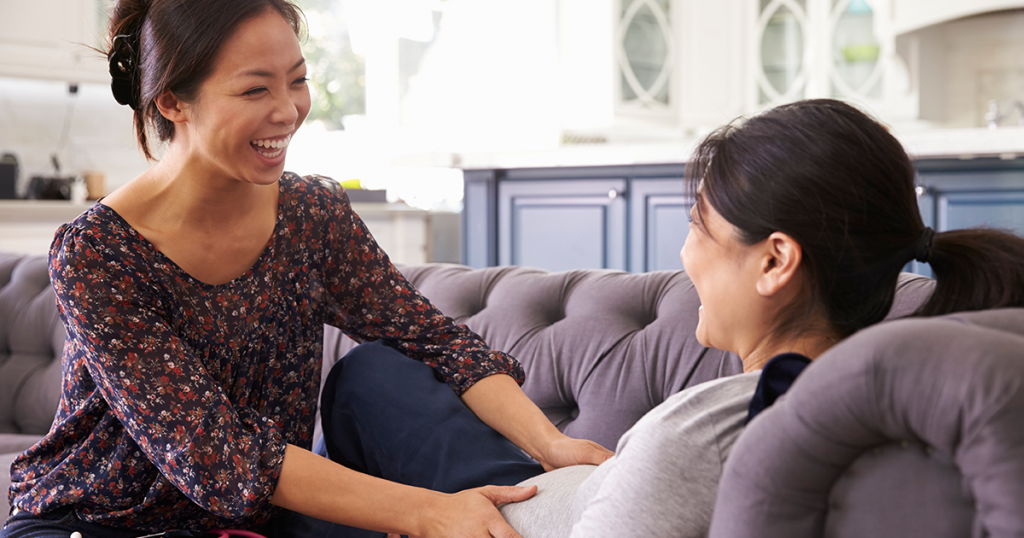 Should I have a midwife or a doctor deliver my baby?
Choosing who to have by your side during your pregnancy, labor and delivery, and postpartum is a huge decision – and, at The Mother Baby Center, we get it. It's a difficult choice but that's what you're reading this blog for. You're doing your research, and that's exactly what will help you decide!
Because every person's pregnancy and labor are different, you may wonder: How do I know if a midwife or an OBGYN is right for me, right now, in this pregnancy? Some things you may want to consider before choosing: 
What type of birth experience are you looking for?

Is your pregnancy high-risk?

Do you have an established and trusted caregiver already?
Midwife vs OB: common questions 
We know you probably have several questions regarding choosing a midwife or an OBGYN. And it's likely that many others are weighing the same considerations. We're answering some of the most commonly asked questions about midwives and OBGYNs.
Do midwives deliver babies?
A midwife does deliver babies, just like an OBGYN does. And midwives sometimes help a mother deliver outside of a hospital setting, like help with home birth or water birth at home.
Can midwives do gynecology?
Yes! Midwives can do gynecology. They can help you through much more than just pregnancy and childbirth. They can help through all stages of life, from your first menstrual cycle through menopause.
The main goal of a midwife – to support your wellness, nutrition, and healthy lifestyle – continues through their care during all stages of your life regarding the female reproductive system.
Can I have a midwife in a hospital?
Yes, you can have your midwife in the hospital during your labor and delivery with you. They will offer care that combines conventional and complementary care recommendations, whether that's your birthing choices or your decision to use or not use medication during labor.
Can midwives administer pain medication?
A midwife can administer pain medication to you during your labor and delivery. They support your choice of using pain medication during labor or not wanting to use pain medication during labor. 
Is a midwife a doctor?
A midwife is not a medical doctor. They are registered nurses that then take additional midwifery training to become experts in their field.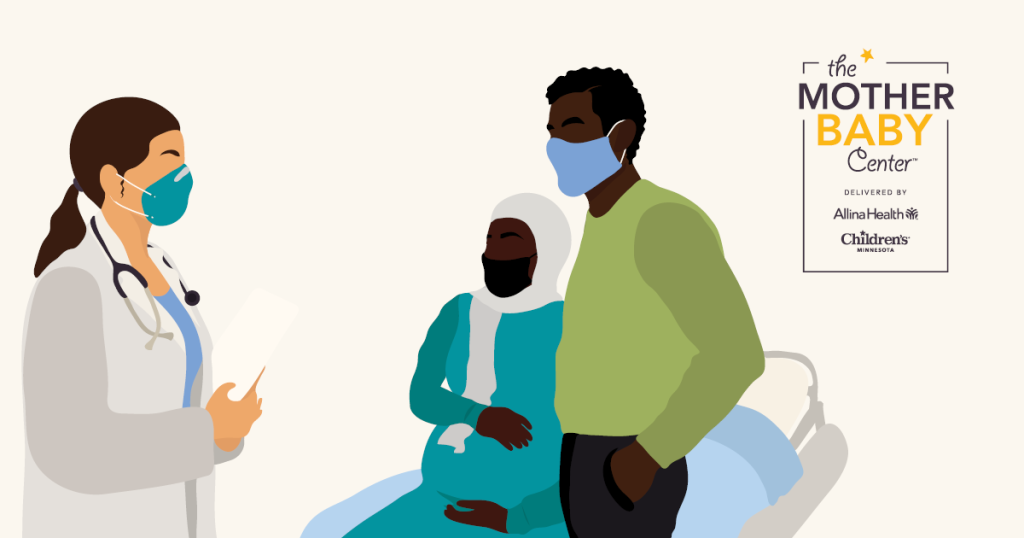 Help decide your expert with The Mother Baby Center
Your pregnancy and delivery are your journeys. The choices available to you are yours to make. We hope this blog helped clear up a big part of your pregnancy journey – who you want by your side throughout this life-changing time: a midwife or an OBGYN.
Learn all about the different delivery options available to you at any of the three The Mother Baby Center locations to help you decide how you'd like your birthing experience to go. Whatever labor and delivery path you choose will be amazing and life-changing in the best way possible.