Perinatal loss – such as stillbirth and miscarriage – is often sudden and unexpected. Even though parents may not yet have met their baby, their relationship with their unborn infant is strong. Grief after pregnancy loss is one of the most profound events a family can endure.
There are several crucial things to know when grieving a pregnancy loss, including the physical and emotional toll it takes on the mother, father, or partner. In addition, finding the right resources for each person is essential to help navigate this challenging time.
Perinatal loss and grief are recognized as traumatic life events. It can take a few weeks to months for your body to recover physically from a neonatal loss, and it may take longer to recover emotionally. There isn't just one "right way" to move on after perinatal loss, so it's important to find the support and care that will work best for you with the help of your health care providers.
Table of contents:
The Mother Baby Center has countless helpful resources for pregnant people and parents. Explore our resources and our blog for useful information. 
What is perinatal loss?
Perinatal loss can be defined in a few ways, depending on the stage of pregnancy when the loss happens and the cause of the perinatal death. The three types of perinatal loss are:
Miscarriage

is the unintended ending of a pregnancy before 20 weeks of gestation. It's the most common type of perinatal loss.

Intrauterine Fetal Demise

(IUFD), or early stillbirth, is a fetal death between 20 and 27 weeks of gestation.

A late or term stillbirth

is a fetal death between 28 weeks and delivery.
Perinatal loss occurs in women of all races, ethnicities, ages, and income levels. In the United States, there are about 24,000 cases of perinatal loss annually.
The most common sign of a problem is vaginal bleeding. Bleeding or spotting, cramping in your lower abdomen, and severe belly pain should be reported immediately to your health care provider. 
Miscarriage
Miscarriage happens because the fetus isn't developing as expected. About 10-20% of known pregnancies end in miscarriage, but the actual number is likely higher because many miscarriages happen early before a woman knows she's pregnant. Most miscarriages happen before 12 weeks of pregnancy. 
About 50% of miscarriages result from extra or missing chromosomes in the fetus. Chromosomal problems almost always occur by chance as the embryo divides and grows. They're unlikely to stem from issues inherited from the parents. Activities like exercise and sexual intercourse do not cause perinatal loss. 
IUFD
Intrauterine fetal demise (IUFD) is the medical term for a fetus that dies between 20 and 27 weeks. It can be difficult to determine the exact cause of IUFD. Still, several factors can lead to this, including congenital disabilities or a genetic disorder of the fetus, fetal or maternal infection, and umbilical cord or placenta issues.
Unfortunately, most of these conditions are not totally preventable. Some risk factors include:
The mother's health

– Hypertension and diabetes can increase the chances of IUFD.

Ethnicity and race

— Both are factors in terms of genetic disposition and socioeconomic barriers to prenatal care.

Age

– Women older than 35 are more likely to have perinatal loss than younger women.

Multiple pregnancies

– Some women's bodies cannot support more than one baby, resulting in a miscarriage of one or more fetuses.

History of pregnancy problems

– Women with a previous perinatal loss are 2 to 10 times more likely to experience another.
Stillborn
A stillbirth is the death of a fetus after 27 weeks. The cause of stillbirth could be problems with the placenta or umbilical cord, high blood pressure, infections, congenital disabilities, or lifestyle choices. However, the reason for a stillbirth is unexplained in about 30% of cases. Stillbirth happens in approximately 1 in 160 pregnancies in the United States annually.
Part of standard prenatal care includes close monitoring of how the fetus grows, which gives health care providers a chance to intervene if a fetus appears at risk.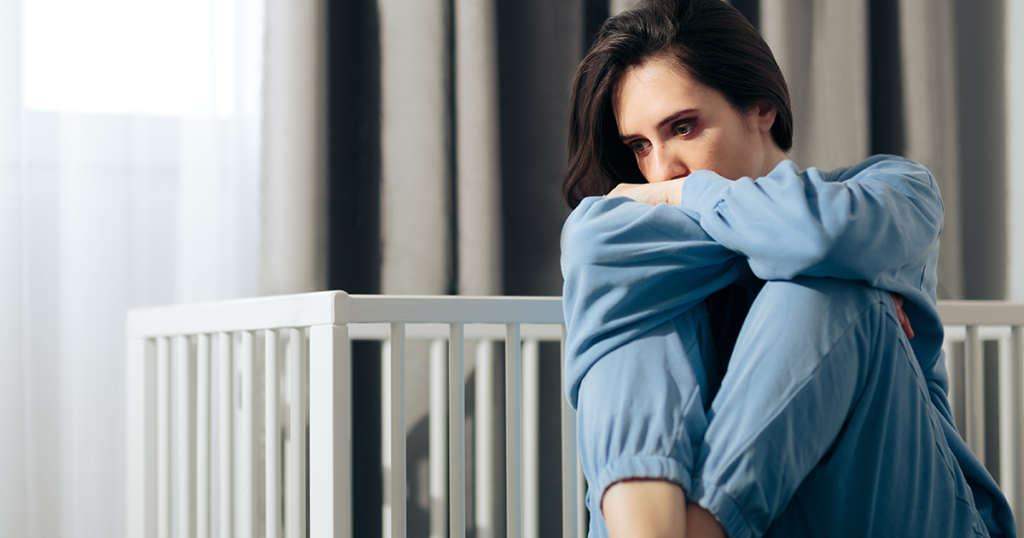 Grieving pregnancy loss: The emotional impact
Pregnancy screenings, 3D ultrasounds, and the feeling of movement in your belly can make the fetus seem more like a baby. As a result, grief after a perinatal death resembles other forms of bereavement and should be treated as such.
Grieving pregnancy loss is like the grief experienced when a loved one dies, including shock, profound sadness, depression, anger, irritability, anxiety, and changes in eating and sleeping patterns. Perinatal bereavement also can involve feelings of biological failure, loss of identity, sadness over the lack of memories with a new baby, and concern for the future. 
There is no "right" way to grieve after a perinatal death, and everyone processing the loss will have different needs.
The mother's emotional experience 
For many women, perinatal loss and grief can trigger higher rates of depression, anxiety, and other mental health problems that can be long-lasting. The emotional distress of a pregnancy loss can continue even into subsequent pregnancies and the birth of a healthy child. 
Grief is a deeply personal process that follows a relatively predictable cycle of emotions, including:
Shock and denial

– Some women hold out hope that their health care provider was wrong and their pregnancy has not ended.

Anger

– It's natural to want to blame someone or something for the pregnancy loss. 

Bargaining

– This could include praying to a higher being for a future healthy pregnancy or doing extensive research on preventing future miscarriages, despite knowing you likely didn't do anything to cause your miscarriage. 

Depression

– Grieving pregnancy loss can lead to a belief that you're just not meant to be a parent or you're being punished. 

Acceptance

– Although the pain of pregnancy loss will always be with you, it will eventually become easier to deal with.
The partner's emotional experience 
Despite not experiencing the physical loss of a miscarriage like the pregnant person, partners experience similar emotions after a pregnancy loss. The grief they experience is real and should be acknowledged and supported. 
In addition to the common stages of grief, partners might also experience feeling:
Powerlessness

– Many want to "fix" the problem to help their partner, and pregnancy loss cannot be fixed.

Fear

– The partner might have concerns about future pregnancies. 

Failure and guilt

– Grieving a pregnancy loss can lead to feelings that there was a mistake or preventable problem that caused the miscarriage.
Perinatal loss can be tremendously stressful for relationships between couples. It's important to remember both parents experienced the loss and need to be supported individually and together while grieving the pregnancy loss.
The loss of a pregnancy also impacts siblings. Young children may not understand what has happened, but they will sense a change in their parents. Older children might experience more powerful feelings of loss, so addressing their grief is important, too.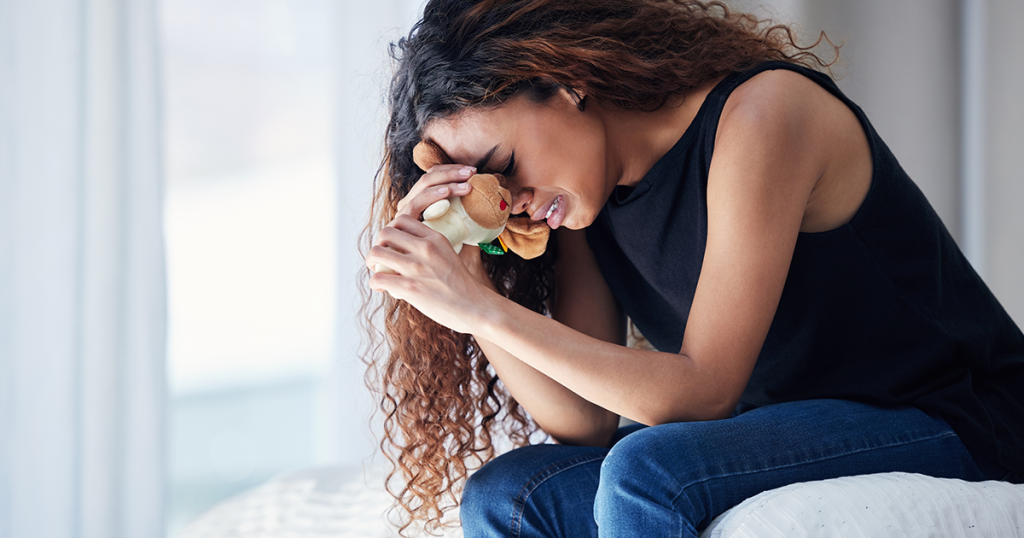 Perinatal grief counseling and resources
When grieving a pregnancy loss, knowing how to find the help you need can feel overwhelming. Your health care team will likely be the first people to support you and offer resources. Other parents who have experienced a perinatal loss say support groups can also be helpful in navigating this tough time.
Pregnancy and infant loss support group 
Joining a pregnancy and infant loss support group can be very helpful for a variety of reasons, including: 
Support groups

with other grieving parents offer a safe setting to discuss your experience.

Talking to others

can give reassurance that your grief is a normal reaction to the deep sense of loss.

Bereaved parents share a natural bond

, enabling them to support and encourage each other in a unique way.
Children's Minnesota and Allina Health offer various support groups (in-person and virtual) for pregnancy and infant loss. The groups are for parents and families and are led by staff members from both Allina Health and Children's Minnesota. 
The support groups offer parents and families comfort and courage by focusing on the needs of the participants. They provide a safe, confidential place to share feelings and are always free of charge. 
Bereavement coordinators 
Bereavement coordinators at Children's Minnesota and Allina Health work collaboratively to provide support services to families grieving a pregnancy loss. Support is available to the grieving family, including parents or guardians, siblings, grandparents, aunts, uncles, and cousins.
Bereavement services include:
Support groups.

Counseling.

Education and book recommendations.

Special events and referrals to other resources in the community.
All services are offered free of charge for 13 months following the death.
Seek perinatal loss counseling  
Grief is a normal response to loss

, and grief after a pregnancy loss can be profoundly complicated. Parents and families who experience a perinatal death can benefit from counseling services specifically designed for their situation.

Reaching out for help can be difficult

, but you don't need to suffer in silence. In addition to support groups and other bereavement resources offered at The Mother Baby Center, individual counseling can be tremendously beneficial to help navigate this difficult time. Talking one-on-one with a trained counselor or therapist is a crucial step for many parents and families grieving a pregnancy loss.

Pregnancy & Postpartum Support Minnesota (PPSM) is an excellent Minnesota-based organization

that connects local professionals with mothers, fathers, partners, and families seeking counseling and other mental health services related to pregnancy. 
Local support groups 
Joining a pregnancy loss support group might not sound like something you're interested in doing right after experiencing such a difficult event. Nonetheless, sharing your feelings with other parents who understand your experience can create a unique bond that validates your grief and provides a safe setting to express your emotions.
Here's a list of some local grief support groups:
At The Mother Baby Center, we offer support for our patients in every way. Explore our social service resources for grief, loss, bereavement care, and so much more.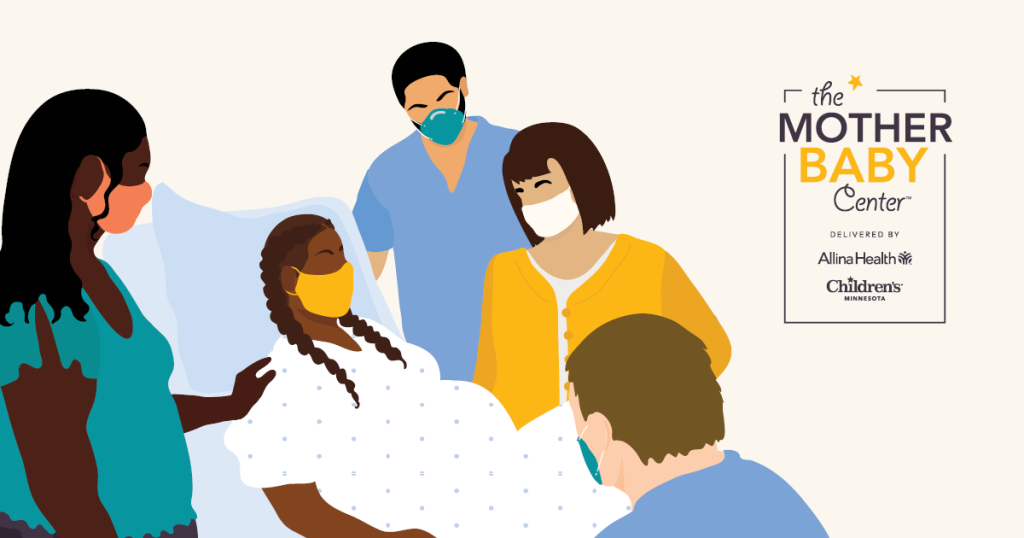 Explore our resources for care and support to get the help you deserve
Experiencing a perinatal loss is one of the most profound events a family can endure. You were planning for a baby, and despite everything you've done to support a healthy pregnancy, those plans have changed. It's unfair and heartbreaking, and the grief is immense.
Allowing yourself and everyone involved to grieve and find support is essential, and many resources are available to help. Find a professional care provider who understands these immense feelings of sadness, loss, and emptiness and is ready to support you at The Mother Baby Center. 
Please reach out for help at one of our locations when you feel ready. We look forward to being there for you.