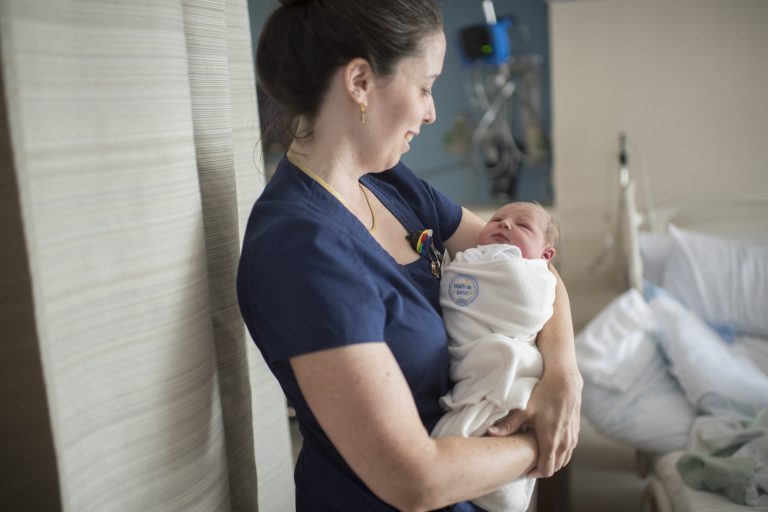 Postpartum depression (PPD) is an important topic that we at The Mother Baby Center take very seriously. We want mothers to know that there is no need to suffer in silence. While new mothers may go through a variety of emotions after their baby is born, like joy and contentment, difficult feelings, like sadness, fatigue, and anxiety, are just as common, and just as valid.
Often attributed to the dramatic hormonal changes that follow childbirth, the "baby blues" are common and tend to decrease within a week or two. However, when the struggle with worry or sadness lasts beyond that, it is more likely to be a condition known as postpartum depression.
The important thing to know is that there is help for PPD—and a way to get better. So often, women feel alone and won't seek treatment. Recognizing the symptoms and talking about postpartum depression is a valuable first step, but seeking treatment is just as important as acknowledging it. Talk to your health care provider if you think you might have PPD.
The Mother Baby Center, a partnership between Allina Health and Children's Minnesota, offers many resources for women experiencing PPD. With two support groups that provide a safe and welcoming space for new mothers, we want you to know you can talk about your pregnancy concerns, postpartum depression, and self-care in a supportive environment. You are not alone in your struggle. The Mother Baby Center is here to help.
To find out more about these groups and to checkout our PPD worksheet, please visit The Mother Baby Center postpartum page.