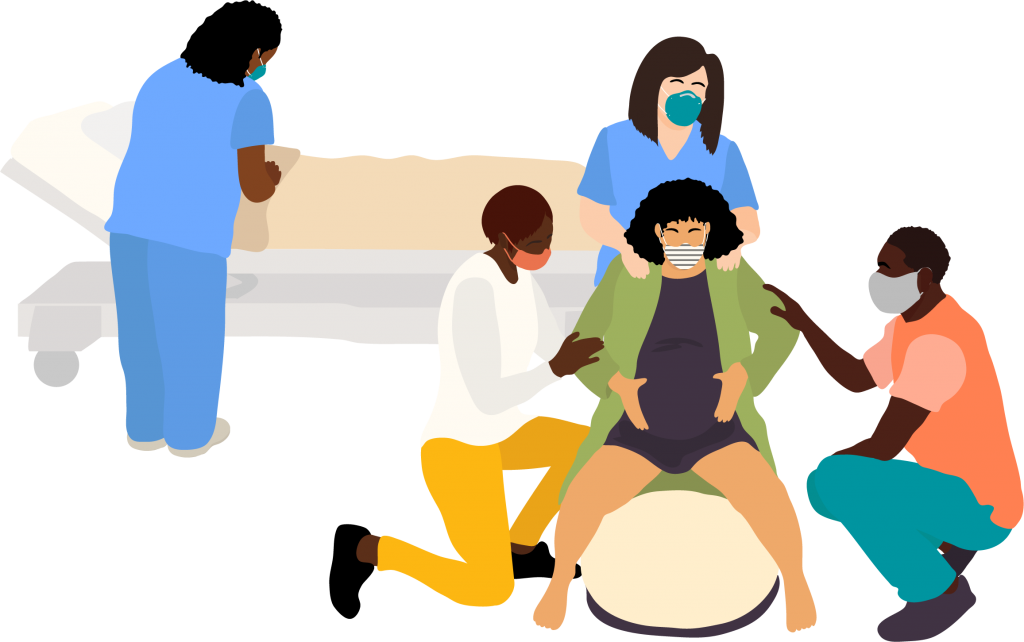 Each person's birthing experience is unique, and you have many choices when it comes to creating that experience. One of the most impactful decisions you'll make concerns the type of experts you want assisting/guiding you through your birth – is a midwife right for you? 
Having the right people by your side during your pregnancy journey is a wonderful experience. In order to help you make the best choice for your situation, we've gathered everything you need to know about midwives, what they do, and how they can help you through your pregnancy and delivery. 
What is a midwife? What does a midwife do?
A certified nurse-midwife is a trained healthcare professional who offers all types of care for women including gynecological exams, contraceptive counseling, and prescriptions. They also provide pregnancy and labor and delivery care that combines conventional and holistic care recommendations, like options like water birth, vaginal birth after Cesarean, and support for use or non-use of pain medication during labor.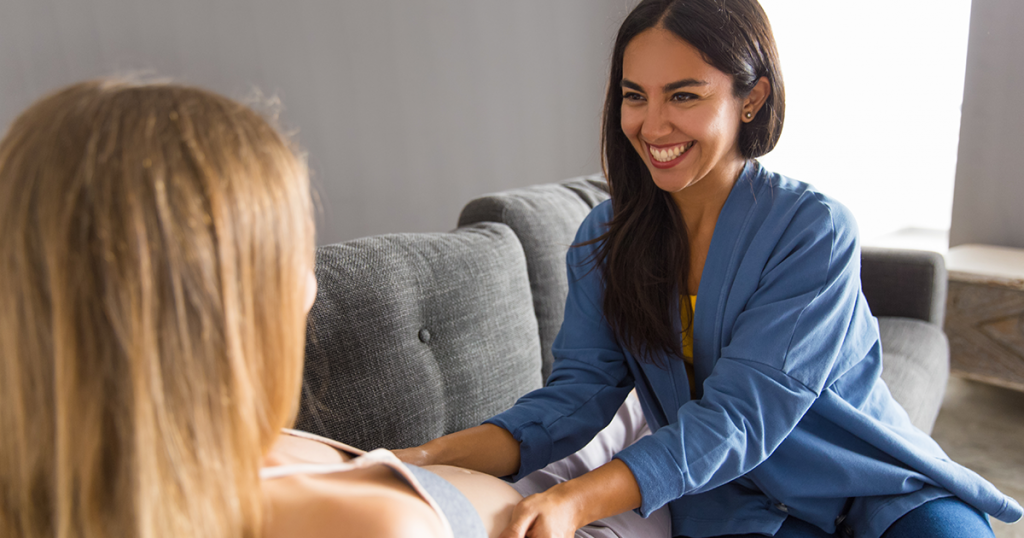 What are the benefits of a midwife-assisted birth?
Folks often choose to involve a midwife in their labor and delivery plan for various reasons. Learn everything you need to know about the compassionate care that midwives provide below. 
Pre-pregnancy guidance
Midwives are here to help you through your pregnancy and delivery, but they also help you before you're pregnant. Their practice is centered on:
Wellness

Nutrition 

Healthy lifestyles 
While also supporting a woman's:
Emotional well-being

Physical well-being
Focusing on these elements before you are even pregnant ensures that you are in great health when you are ready to have a baby, setting you up for success!
Guidance and support throughout entire pregnancy
Many women have many questions throughout their pregnancy – that's what your midwife is there for. They are available to answer your questions and offer reliable support through your pregnancy. Having a midwife as a guide means they will:
Support your birthing choices, including water birth, vaginal birth after Cesarean and more.

Provide pregnancy and childbirth care that combines conventional and holistic care recommendations.

Encourage hypnotherapy classes for birth preparation.
Active presence and support through labor
Having a midwife present during your labor is common because they are exceptionally qualified for the role. They are registered nurses with advanced training in midwifery, so they are prepared to take on any challenges that may come up. C-sections are the only exception. A couple other noteworthy benefits include:
They support your decision to use or not use medication in labor.

They help you pick the right labor and delivery option for you.
Postpartum support 
Your pregnancy journey isn't over as soon as you give birth, and midwife care acknowledges that. During the postpartum period, you may have questions or experiences that you don't know how to navigate. Having a professional around to support you through this time can be incredibly helpful. Care during this time involves:
Help with breastfeeding and feeding your baby.

Continued encouragement to live a healthy lifestyle for you and your baby.

Help supporting your emotional well-being after birth.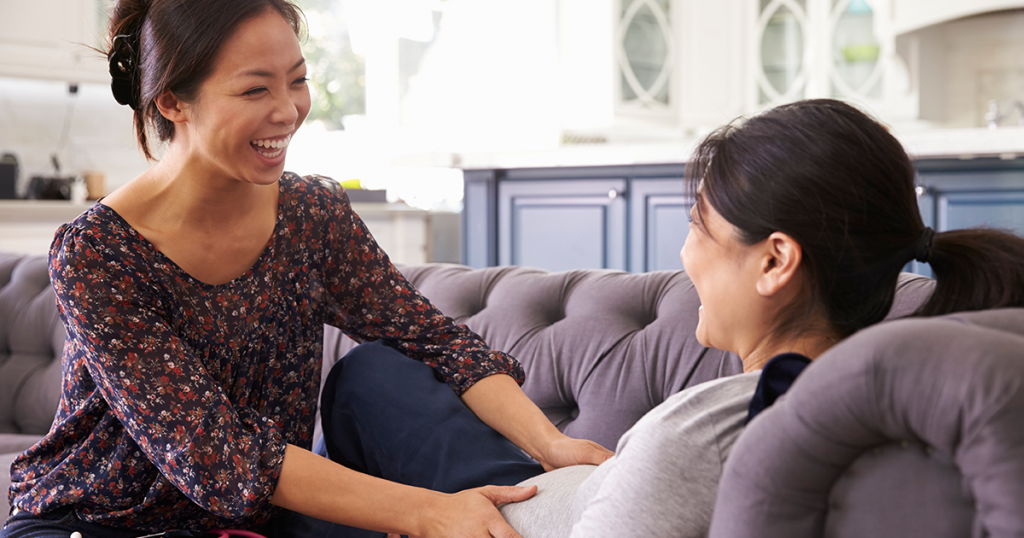 Midwife FAQs
Because midwives are not the most common choice for labor and delivery care, people often have questions about the extent of the support and care they can provide. Here are a few of the most commonly asked questions:
Does a midwife do C-sections?
While a midwife is a registered nurse with additional training, they cannot perform C-sections without a doctor present.
How to find a good midwife
The Mother Baby Center care team is proud to partner with following midwifery groups – we recommend finding a midwife through these options:
 

Allina Health midwives

 catch babies and caregivers at The Mother Baby Center at Abbott Northwestern Hospital in Minneapolis, United Hospital located in St. Paul and Mercy Hospital located in Coon Rapids.

Health Partners midwives

 catch babies and caregivers at The Mother Baby Center at Mercy Hospital located in Coon Rapids.
Can you have a midwife and an OB?
Yes! You can have a midwife and an OB collaborate so you have the best birth plan possible.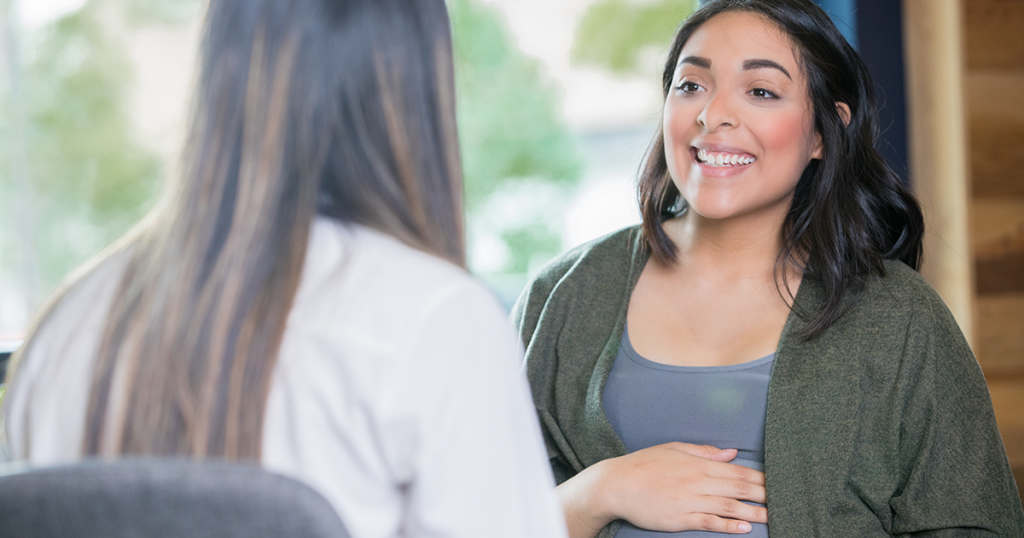 Learn more about The Mother Baby Center's midwifery services
In 2020, The Mother Baby Center announced the growth of our midwifery program to our St. Paul United Hospital location – making midwifery services available at all three of our locations – in Minneapolis, St. Paul and Coon Rapids. The ability to offer this excellent service to pregnant people at all of our locations has been exciting for our community. Find a provider today!