If you're wondering, "What does childbirth look like?" It's important to know right from the start that no two birthing stories are exactly alike. Nonetheless, all are incredible and extraordinary. We're excited to share five of our amazing and inspirational birth stories from The Mother Baby Center.
You'll read stories of tiny babies thriving in the neonatal intensive care unit (NICU) and mothers getting the help they need from The Midwest Fetal Care Center (MWFCC), a collaboration between Allina Health and Children's Minnesota. And, you'll see why people choose The Mother Baby Center as their preferred place to give birth.
Amazing birth stories at The Mother Baby Center
Read these five inspiring stories of patients at The Mother Baby Center. They've all received the help they needed from The Mother Baby Center's excellent resources, from the neonatal intensive care unit (NICU) at Children's Minnesota to the MWFCC.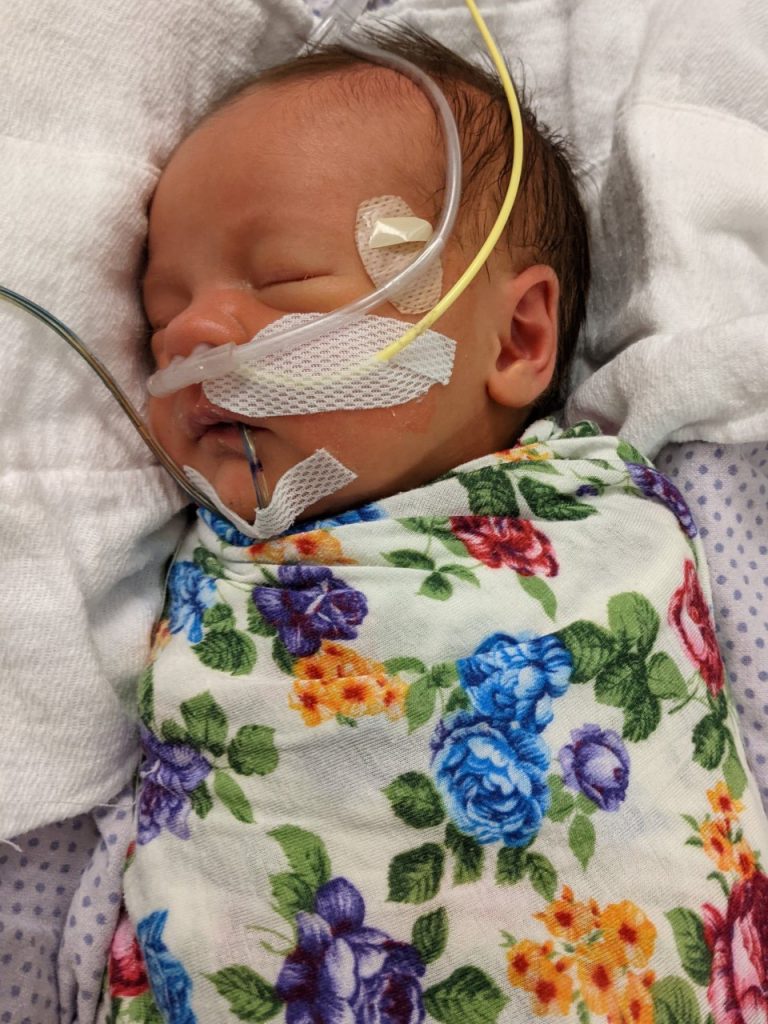 NICU: Ellie's unexpected surprise
Just one week shy of a full-term pregnancy, Karissa and her husband, Matt, went to the Birthing Center at St. Luke's Hospital in Duluth to be induced because she learned she had developed preeclampsia. Two days later – just after midnight on Sept. 11, 2021 – Ellie entered the world.
However, at one day old, Karissa's care team noticed something wasn't right – Ellie's x-rays were concerning, showing a rare condition called duodenal atresia. Because of her rare intestinal condition, Ellie was flown to Children's Minnesota's NICU to get the expert neonatal care she needed. 
On her second day on earth, baby Ellie underwent surgery to get the nutrition she needed and stop spitting up.

Ellie spent 21 days recovering in the NICU and then went home.

She turned 6 months old at home in Duluth on March 11, 2022 – fully recovered and all smiles.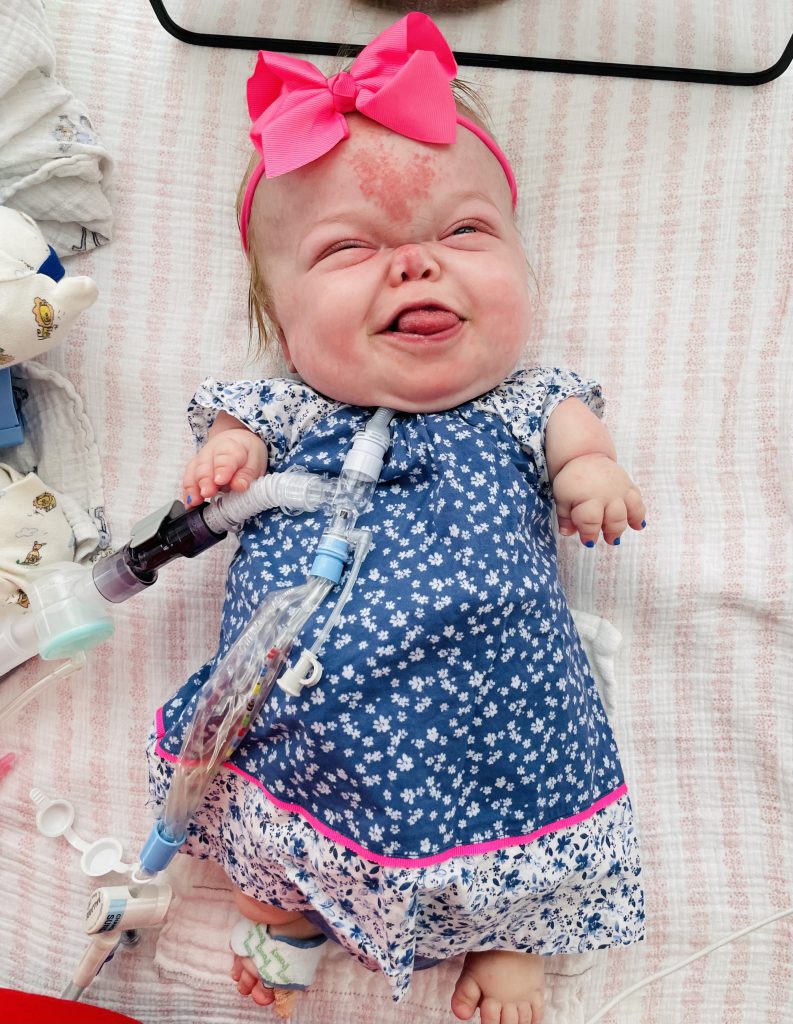 NICU: Esther's triumph
At Grant and Brittany's 20-week ultrasound, they found out their daughter's limbs were significantly shorter than average, her chest measured small, and her head measured large. At 25 weeks, genetic test results confirmed their baby had a severe form of dwarfism called Thanatophoric Dysplasia (TD).
Brittany and Grant were given a handout from the hospital, informing them that the Greek word "thanatophoric" means "death-bearing" in English. This 1 in 50,000 diagnosis typically ends in the child being stillborn or passing shortly after birth. But they were determined not to give up on their daughter.
After she was born in Fargo, North Dakota, Esther was brought to the NICU at Children's Minnesota to get the expert care she needed. She spent nearly the first year of her life there fighting to survive.
The first six months were hard. Esther battled pneumonia, meningitis, and serious issues with her airway. 

Amidst some twists and turns, the last few months of their NICU journey were filled with progress and brighter days. 

After a difficult battle, Esther graduated from the Children's Minnesota Minneapolis NICU the day before she turned 11 months old. She was able to celebrate her first birthday at home.

Esther is 1 of about 15 known surviving TD kiddos in the world right now.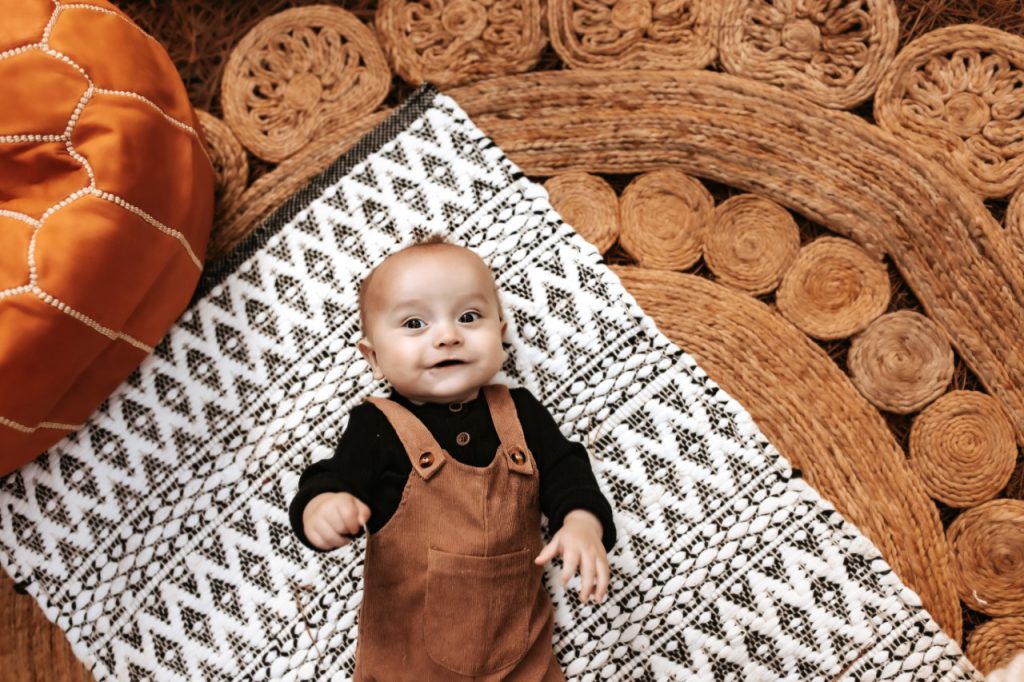 Midwest Fetal Care Center: baby Jagger's incredible birth
At their 20-week appointment, Mycaela and Donovan found out their baby had an unknown mass on his face. The provider suspected it was oral teratoma – a noncancerous but potentially dangerous tumor that could block the baby's airway, creating feeding issues and more. They were referred to the MWFCC to get the highly specialized care they needed.
Jagger was born via an EXIT procedure at The Mother Baby Center at Abbott Northwestern and Children's Minnesota. An EXIT procedure is when the baby's head and arms are delivered while the rest of the baby remains attached to the mom's placenta. The placenta provided oxygen and nutrients to the baby while the care team removed the externally visible part of the tumor.
Jagger weighed just 4 pounds, 8 ounces. His tumor weighed just over 1 pound (or about the size of a grapefruit), one of the largest MWFCC has seen.

Once Jagger stabilized, he underwent a second surgery to remove the tumor that remained on the roof of his mouth. The surgery was a success!

Thankfully, Jagger has made a remarkable recovery! He is enjoying life as a smiley and sweet 11-month-old.

For follow-up care, Jagger sees an ear, nose & throat (ENT) physician, a neurosurgeon, and a gastrointestinal/eating specialist to make sure the complications he faced don't continue.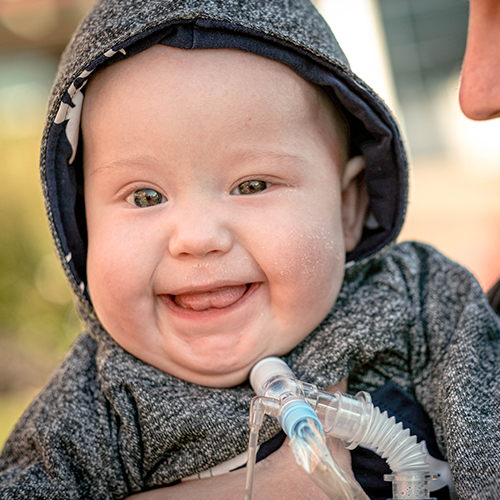 Midwest Fetal Care Center: Odin's amazing journey
At their routine 20-week check-up, Darby and Brad found out their baby was diagnosed with spina bifida. This spinal cord defect exposes and damages the nerves that control large motor functions like walking, running and jumping.
After confirming the diagnosis with a second physician in Des Moines, Iowa, the Mullers were referred to Midwest Fetal Care Center (MWFCC). The first major decision was surgery, and they ultimately decided on the prenatal repair option.
Odin Muller was safely born via Cesarean section (C-section) on March 9, 2020. His birth would be followed by a 143-day stay in the NICU and ICC at Children's Minnesota.
Baby Odin was in the care of some of the most respected and renowned maternal-fetal medicine nurses and physicians.

Today, Odin is at home with his mom, dad, and two half-siblings.

Baby Odin is growing bigger and stronger every day and still receives follow-up care at Children's Minnesota.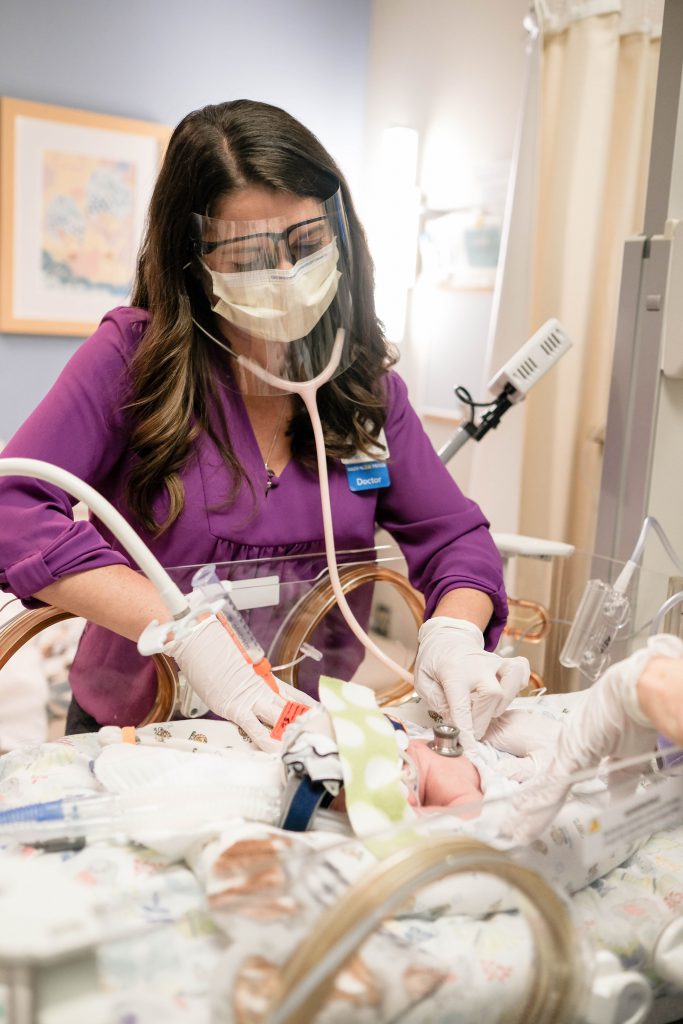 Neonatal: improving the birth experience
The Children's Home Application-based Monitoring Program (CHAMP), started by the Children's Minnesota's Neonatology Program, is now available at all three of the organization's Neonatal Intensive Care Unit (NICU) locations.
The program is the only kind in the state of Minnesota that allows families with infants meeting specific criteria to discharge from the hospital sooner with expert care and monitoring continuing at home.
The CHAMP study evaluated how at-home care impacts babies' ability to learn to feed, breastfeeding rates, and overall patient-family satisfaction.
Babies born preterm who have difficulty feeding but are otherwise generally healthy can be enrolled in the program.

Sending babies home from a NICU stay earlier allows families to care for their newborns at home with the full support of Children's Minnesota's neonatal expertise.

Before heading home, babies have a nasogastric tube (NG) inserted. Families are then provided with a scale and a tablet equipped with a program called Locus, which allows parents to input vitals that are shared with their neonatal team. Families who enrolled were also trained by the team on proper NG and oral feeding techniques as well as CPR.
Experience your own incredible birth at The Mother Baby Center
As you've read, The Mother Baby Center offers some of the best birthing resources in the Midwest. We hope that your birth experience is smooth and easy, but if it isn't, we have the tools and resources to keep you and your baby healthy. Learn more about our care and delivery services and find a provider today.