As a new mom or parent, feeding your baby is such an important job – no matter how you do it. But some people may have questions or struggles about it and need help. And that's what our lactation consultants are there for.
Whether you breastfeed, bottle-feed or feed through a tube, you are helping your baby grow and feel loved by feeding them. Lactation consultants can help you accomplish just that – feeding your baby successfully, no matter how. Find out what a lactation consultant is, what they do, what to expect at a meeting, and questions to ask while you're there below.
What is a lactation consultant?
Lactation consultants offer support to families and babies learning how to breastfeed, have questions about feeding their baby, or may be struggling with feeding their baby.
At The Mother Baby Center offers, we're here to help! You can request to see one of our lactation consultants during your stay at The Mother Baby Center or make an appointment after you leave.
What does a lactation consultant do?
Everyone's journey with feeding their baby is different, and lactation consultants are here to help you with that journey every step of the way. They can help you address questions and concerns about so much, like breastfeeding/chestfeeding problems, latch-on difficulty, plugged ducts (mastitis), and so much more.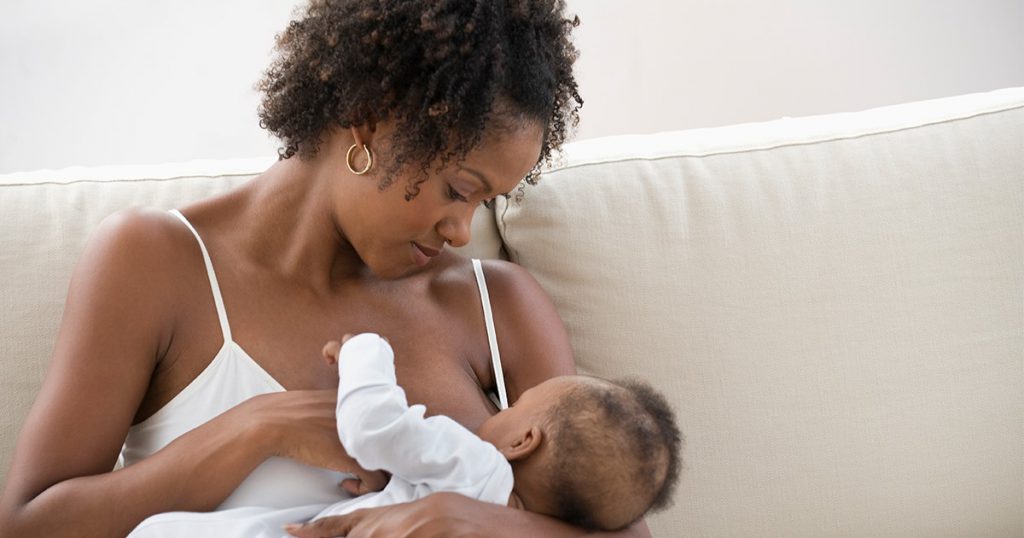 Questions to ask a lactation consultant
Because your journey will be unique to you and your baby, you may have a lot of questions. But, remember, there are no dumb questions! Our lactation consultants are here to provide you and your baby with expert, respectful and personalized care across your whole journey. Here are just a few examples of questions lactation consultants get, but remember, always be open with your consultant and ask away!
Questions specific to feedings
Can you help me with my breastfeeding/chestfeeding problems?

What if there's a need for supplemental feedings?

What if my baby is having fussiness related to feedings?
Questions about you
Why are my nipples so sore and damaged?

I think my ducts are plugged, what do I do now?

Can I return to work while breastfeeding, how?

Do you have breastfeeding equipment recommendations or advice?
Looking for advice
Do you have weaning advice?

Do you have advice on breastfeeding equipment?

Do you have information or recommendations on milk expression and milk storage?
When to contact a lactation consultant
Breastfeeding can be incredibly beautiful and amazing, but also very hard and exhausting, both physically and mentally. But remember that breastfeeding success comes in baby steps. And finding a consultant to help you through those steps can help so much.
There are many reasons to see a consultant, but here are just a few.
You really want to breastfeed/chestfeed but it doesn't seem to be working for you or your baby.

You have questions about the way your baby is responding to your feedings.

You simply need support during the first few months (or longer!) of feeding your newborn.
How to get a lactation consultant
After you've decided you'd like to see a lactation consultant, there are a few ways of going about getting one. You can find support from one of our consultants virtually or in-person. Plus, outpatient lactation visits are available at select The Mother Baby Centers. 
Please call our lactation office to see how we can best support you.
Minneapolis lactation office: 612-863-4638

St. Paul lactation office: 651-241-6250

Coon Rapids lactation office: 763-236-7430
Contact The Mother Baby Center's lactation consultants for breastfeeding support
At The Mother Baby Center, our breastfeeding and lactation consultants are respectful and supportive. No matter the reason you need to visit a breastfeeding specialist, our providers will help you and your baby continue on a healthy and happy path forward. Contact our lactation office today.