What is a birth plan and how do you make one? Find out who and what to include when making your birth plan to prepare for the labor and delivery of your little one.
Making a birthing plan will help you be as prepared for giving birth as possible. You'll learn what a birth plan is, why making one is important, when to make a birth plan and what to include below.
The Natural Birth Experience at The Mother Baby Center provides a natural, family-centered experience for pregnancy and birth.
What is a birth plan?
Birth plans are like checklists, they help you decide on – and write down – your preferences for your labor, birth and hospital stay. They are something you should discuss with your partner and health care provider. A birth plan checklist is a way to describe what's most important to you.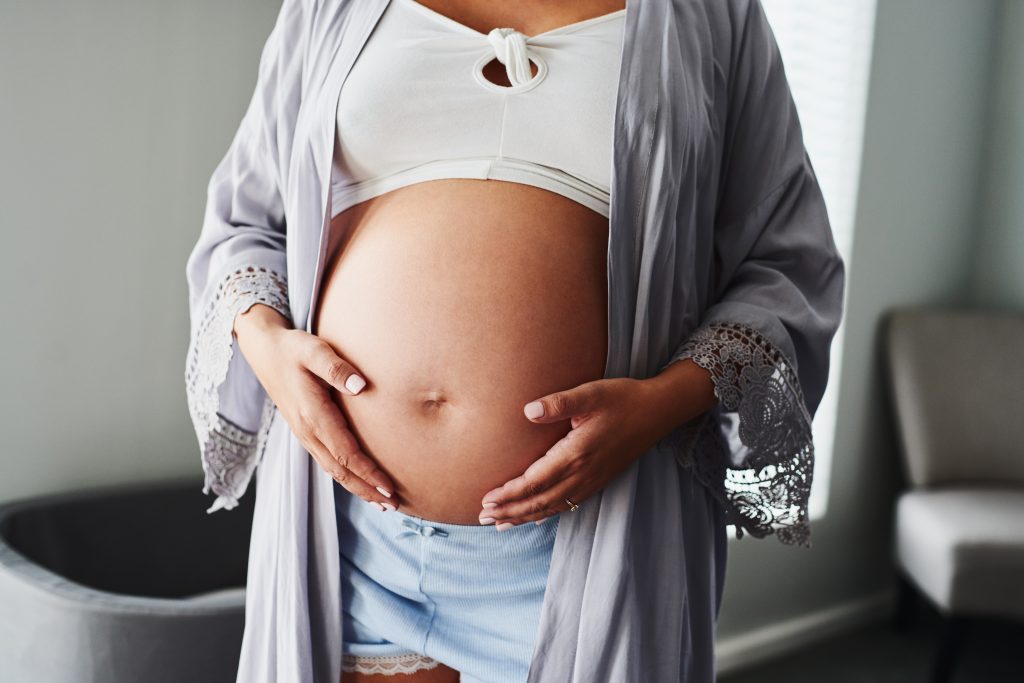 Are you looking for example birth plans? Here is an example of a birthing plan template from Allina Health.
Who needs to know your birth plan?
Your healthcare provider and your birthing team should both know and be aware of your birth plan. They will support your preferences for your birth, and help you through the process of labor and birth.
Your birthing team is very important to be a part of your birth plan. They will also help make sure your vision comes to life as much as possible while you are in the moment.
Why is a birth plan important?
Labor and delivery plans are important because they are what you want, and what you want is the most important! There are many reasons to create birthing plans:
A way to communicate your delivery plan and preferences.

Help you learn about your available choices.

Talking about what is important to you now will help you make decisions in labor later.

You can be prepared for the 

type of delivery

 you want to have.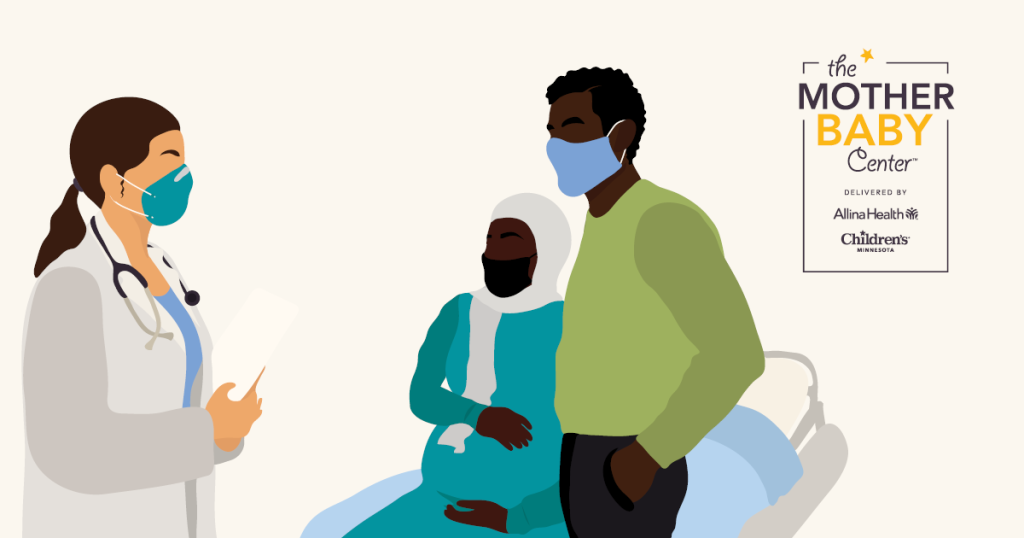 When should you make a birth plan?
You will want to write down your preferences (and any birth plan questions!) and then bring them to one of your appointments with your healthcare provider. If possible, have your partner or labor companion come with you. After that discussion write up your birth plan.
How to make a birth plan and what to include
One way to make a birth plan is: Have your birth plan fit on one side of a sheet of paper. That way all of it can be easily seen. Using bullet points and phrases will make it easier to read. It's also a good idea to keep an extra copy in your hospital bag. Here are some things you will want to include in your birth plan:
Medical history
You will want to write down any relevant information regarding your medical history on your birth plan. Things like previous surgeries you've had, allergies, etc. It's also important to include the relevant medical history of immediate family members (parents, siblings, grandparents, etc.) as well and if there is any medical concern regarding you or your baby. Finally, include any medications you are taking.
Who is involved in your birthing team
For your planned birth, you will want to include who you want to be involved in your birthing team. At The Mother Baby Center, we welcome your birthing team and this is a helpful way for us to learn their names. Specify if you will have a midwife or doula during your labor and delivery – will they be at your home or just in the hospital to support you? Include who you have chosen for your birthing provider: midwife, family medicine provider or OBGYN.
At The Mother Baby Center, our nurses will support your team during your birth. All of our nurses are trained to support the birthing individual and their team in all birthing options from low-risk to non-interventive to high-risk births.
Pain management preferences
While planning for birth, you will want to think about how you prefer to manage your labor pain. Are you considering pain medications or do you want to know more about other options? Would you be interested in an epidural, nitrous "laughing gas" or IV pain medications?
You'll want to explore what pain management options are available at your delivery location. We recommend talking with your healthcare provider about these different options.
Environment and type of birth
Think of your birthing environment as your birthing cocoon. When you are feeling stressed or tired, do you gravitate to music, water, comfy blankets, or clothing? Is lighting important to you? How about food or flavored water?
These things will also bring you comfort in labor and birth. Are there any pictures or saying that bring you strength? These details can make a difference in your experience and comfort. They are also important as you decide to go to a hospital or birth center for delivery where there may be different resources available to you.
The type of birth you hope to have is also a very important decision to have figured out for your birth preferences. See below for the different options for births and read more about each one.
What type of birth are you hoping to have?
Birth positions and resources
You will want to think about which positions you are open to and want to try during labor. You will also want to include any additional tools or resources you may want or need. The Mother Baby Center has supplies in your delivery room to help like: birthing balls, squatting chairs, squatting bars, soaking tubs, showers, aromatherapy, complementary therapies from Penny George and more.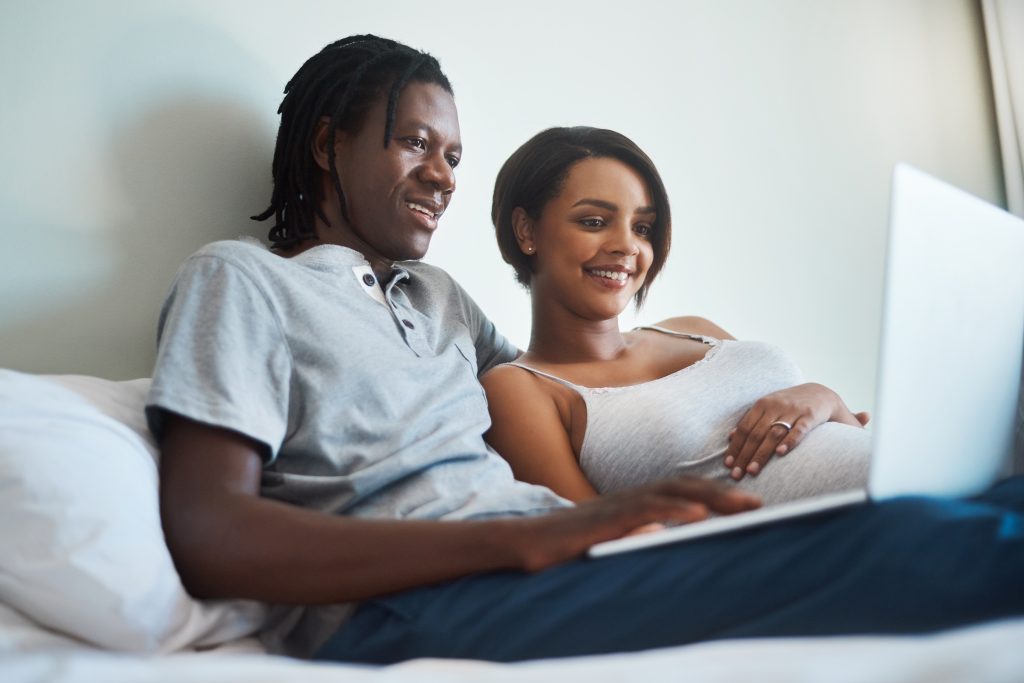 Once newborn arrives
Once your baby arrives, you still have some decisions to make. Do you prefer you, your primary support person or your health care provider cut your baby's umbilical cord? In addition, you'll want to think about doing "kangaroo care" or skin-to-skin after your baby is born. Holding your baby this way will allow them to get to know you (and your partner) through your scent, your touch, your voice and the feel of your skin.
Other things to think about include: Are you interested in delayed cord clamping? Once the placenta is born do you want to see it? Are you planning on taking it home?
The hours after labor
Even if your baby seems healthy, he or she needs to be tested for several rare disorders that may not be visible at birth. Newborn screenings take place at The Mother Baby Center within 24 to 48 hours after your baby is born.
At The Mother Baby Center, we promote "rooming in." After delivery, you and baby stay in the same private room, where you can get to know the baby's schedule and be closest to your comfort. However, we know that sometimes you need time to yourself to shower or to nap.
Our newborn nursery is the place your baby will be if they are not with you. Your nurse will observe the baby both in the nursery and in your room. When you are ready, they will help you care for your newborn in your room. If you need extra recovery time, know that your baby will receive expert care.
Unexpected changes or cesarean births
Sometimes life doesn't always go as planned, and birth is no different. Although you may plan for a vaginal birth, sometimes your health care provider may recommend a C-section or possibly might have to switch to a C-section in mid-labor. This can happen for a variety of reasons but it is a good idea to consider how your labor plan might change if necessary.
You'll also want to think about decision-making once labor begins. How do you like to make decisions, and who do you look to for support when you make decisions? How do you process information best, do you want more or less details? This is definitely something you will want to talk with your birth team about and include when you make a birth plan.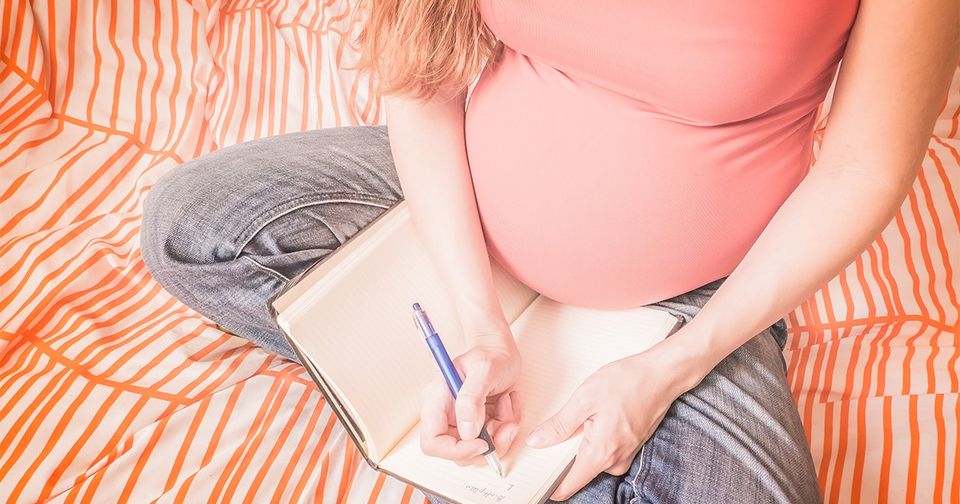 At The Mother Baby Center, we care about your birth experience
We hope all of this information has helped you with your birth planning. You can now figure out how to make a birth plan with all of your preferences so that you can discuss them with your partner and healthcare team.
When you come to one of The Mother Baby Center locations to deliver your baby, be sure to share your birth plan with your care team and nurses. They will use it so that they know what techniques you'd like to try for breathing, pushing, and delivery, and, if necessary, what your preferences are for medical intervention and delivery.
Birth Compass, by Allina Health and Patient Wisdom
We want to do an even better job of listening, so we're using Birth Compass to help us focus on what matters to you during your early pregnancy, delivery, and after-delivery experiences.
Birth Compass is an online tool where you can communicate your preferences about how you wish to be addressed as well as how you envision your delivery and postnatal experience. Ask your provider about Birth Compass or log into your Allina Health account from any smartphone, tablet or computer.