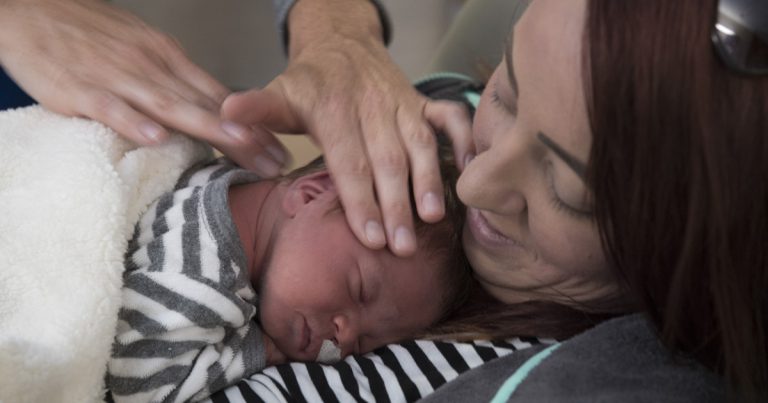 Part of our mission at The Mother Baby Center is to help you get through the pain of childbirth in a way that makes sense for you and your family. In addition to various medication-based options for pain management, we also offer unmedicated pain management options with complementary therapies to assist you during labor.
What are complementary therapies?
Complementary therapies and techniques help manage pain and provide comfort without pharmacological interventions. When complementary therapies are blended with conventional treatments, it's called integrative medicine.
The goal of both complementary therapies and integrative medicine is to focus on the mind and spirit as well as the body, and to tap into the body's natural healing capabilities. Some women find that incorporating complementary therapies into their labor experience also helps with a feeling of empowerment.
Examples of complementary therapies available at The Mother Baby Center:
• Acupressure
• Acupuncture
• Aromatherapy
• Massage
• Relaxation and mindfulness techniques
• Guided imagery
How are complementary therapies used at The Mother Baby Center?
At The Mother Baby Center, complementary medicine can be used in addition to medicated pain relief, on its own, or not at all, depending on your preferences.
During Kate's labor, for example, the nurses at The Mother Baby Center in Minneapolis used aromatherapy to help calm Kate's anxiety during especially stressful moments.
If you're interested in incorporating complementary therapies into your labor experience, it's best to talk with your doctor or midwife ahead of time—they may also have suggestions for how you can use complementary therapy in pregnancy. You may even want to work your preferences into your birth plan.
If you don't have a provider yet, you can use the button below to find a doctor or midwife who delivers at The Mother Baby Center: