In February 2021, The Mother Baby Center at Mercy with Children's Minnesota announced its expansion of its neonatal intensive care unit (NICU) services at Mercy hospital. With the expansion, The Mother Baby Center is able to improve access to neonatal doctors and allow the Center to care for younger babies, including the most critically ill and premature infants.
With these expanded services, The Mother Baby Center at Mercy with Children's Minnesota shifted from a Level II to a Level III NICU. But, that's not all! We are expanding our services again!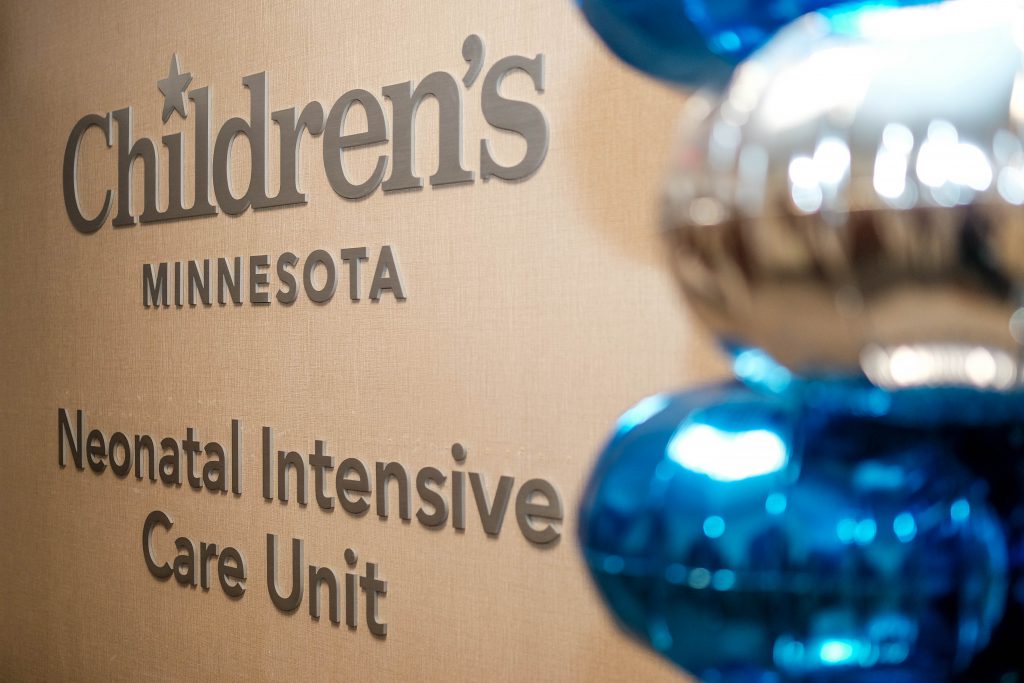 Expanding services, again!
As of June 1, 2021, our NICU at Mercy will now be caring for babies born at 28 weeks gestation age. This new level of care for babies and enhanced access to neonatal and maternal services will now keep mom and baby closer to home in our northwest region.
We're thrilled to be able to offer more services to families in the Twin Cities north metro and allow them to get the care they need closer to home. Across all of our neonatal intensive care locations, whether in Minneapolis, St. Paul or Coon Rapids, patients can rest assured that, should they need it, they have the support of neonatal experts and the full range of Children's Minnesota pediatric sub-specialties, including neurology, ENT, cardiology, general surgery, neurosurgery and more."
As part of this expansion, Children's Minnesota worked with clinicians at Mercy Hospital to create processes and procedures to care for high-risk mothers and babies. There was extensive education and training to make sure every staff member can care for these complex cases.
Enhanced care for younger babies
As a Children's Minnesota Level III NICU, The Mother Baby Center at Mercy will be able to care for babies born 28 weeks or later. It will also have: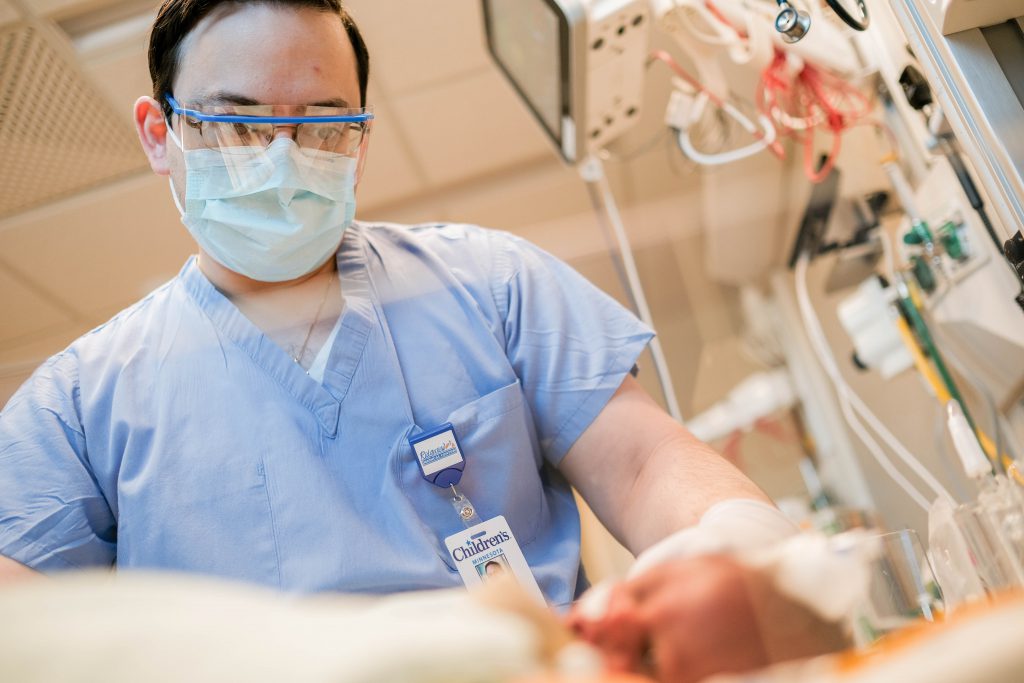 Neonatologists, nurses, nurse practitioners and respiratory therapists who specialize in premature babies and critically ill newborns available 24/7.


Access to all pediatric subspecialists via transfer to Children's Minnesota's NICUs in Minneapolis or St. Paul, if necessary.


Advanced respiratory support.
By comparison, a Level II NICU, also called a special care nursery, cares for babies born after 32 weeks. Babies in a Level II NICU have less severe health conditions, which usually resolve shortly after birth. In some cases, doctors may move babies from a Level III NICU to a Level II as the baby's health improves.
Care for high-risk mothers
Allina Health's OBGYN team with Minnesota Perinatal Physicians (MPP), a high-risk maternal-fetal medicine practice, offers expert and personalized high-risk obstetrical care in the Upper Midwest.
At Mercy hospital, the obstetrics team:
Supports inpatient care with advanced ultrasounds performed by specially trained perinatal sonographers.
Is available for 24/7 inpatient phone and video consultation.
Has integrative care specialists available, including acupuncture and massage.
Provides a physical therapy program tailored to prenatal and postpartum care.

Supports newborn feeding with a lactation consultant team available.
More about The Mother Baby Center