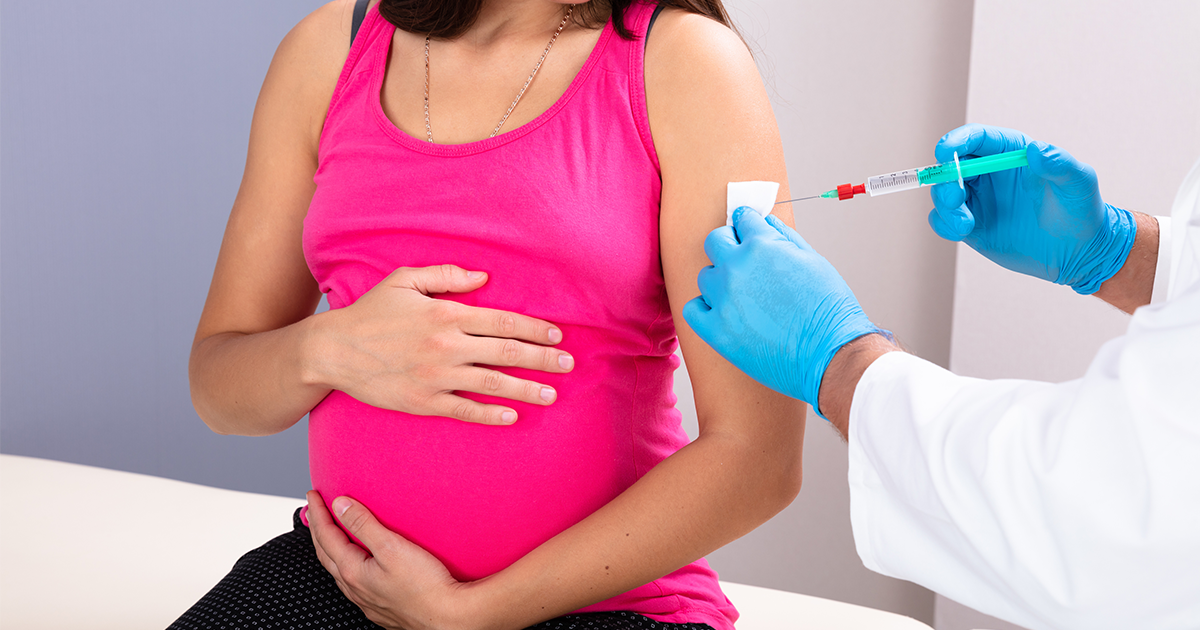 All expecting moms have heard advice like, "What you eat, the baby eats." But does this advice apply to everything that goes into your body while pregnant? The short answer to this question is, yes. This idea even applies to the vaccines you get.
Here's what moms should to know about getting immunizations while pregnant.
How do vaccines protect unborn babies?
Did you know? Getting a vaccine while your baby is still in the womb, will actually protect your baby even after birth. When expecting moms get a vaccine, their bodies develop antibodies, which then enter the placenta and transfer to the baby. After the baby is born, these antibodies can protect them for their first few months of life until they are old enough to get vaccines themselves.
Which vaccines can expecting moms get?
Influenza
An influenza vaccination, or "flu shot," is recommended for everyone during flu season. Getting a flu shot will not only likely prevent you from getting the flu during your pregnancy, but will also help protect your baby from influenza during their first year of life.
In fact, according to the Centers for Disease Control and Prevention (CDC), the risk of influenza-related hospitalization for both mothers and babies is much lower if a flu shot is given during pregnancy: 40 percent lower risk for moms and 72 percent lower risk for babies.
Tdap (tetanus, diphtheria and pertussis)
The Tdap (tetanus, diphtheria and pertussis) vaccine is recommended for all pregnant women during the second half of each pregnancy, even if they are already up-to-date on this vaccine. This is because of a recent rise in whooping cough infections, which can be fatal in newborns. When moms get the Tdap vaccine during pregnancy, their baby is 78 percent less likely to get whooping cough during their first two months of life, according to the CDC. This will also make it less likely that a baby will require hospitalization for whooping cough.
Which vaccines should expecting moms not get?
Some vaccines are not recommended during pregnancy:
MMR (measles, mumps and rubella) vaccine.
HPV (human papillomavirus) vaccine.
Chickenpox (varicella) vaccine.
Be sure to inform your health care provider that you are pregnant before getting any immunizations so they can help you decide what is right for you.
At The Mother Baby Center, we want you to have healthiest pregnancy possible. Whether you see an obstetrician, a nurse-midwife or a family practitioner, we hope you talk to your care provider about how vaccinations can help you and your baby.