If you are newly pregnant and asking yourself what to do in the first trimester, you've come to the right place. The Mother Baby Center is here to support and empower you throughout your journey to motherhood. 
Whether you are pregnant for the first time or have been pregnant before, a first trimester checklist is an important tool in starting your pregnancy right.
First trimester checklist
Even if it doesn't quite look like it yet on the outside, your body is experiencing growth and change. We'll cover first trimester do's and don'ts, warning signs, and go through a first trimester checklist so you can feel confident and prepared when your baby arrives.
ARRANGE YOUR FIRST PRENATAL APPOINTMENT
One of the first things to do in early pregnancy is to call your doctor to schedule your first prenatal appointment. The Mother Baby Center has an extensive network of providers through Allina Health who will be there to support you at every stage of pregnancy up until your delivery. 
This will make sure you and your baby have a healthy pregnancy from the start. At your first prenatal appointment, you can expect your provider to:
Determine your due date.
Provide a physical examination.
Review your medical history and medications.
Go through expectations and a pregnancy timeline.
Answer any of your questions and concerns.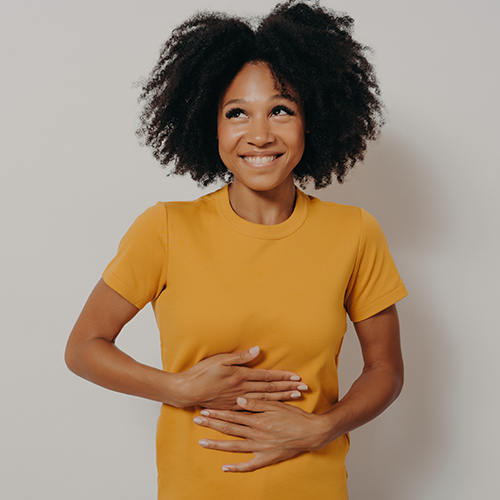 Even though your delivery date may feel like it's a long way off, it's a good idea to think about how you'd like your overall delivery experience to look in your first few weeks of pregnancy. During your first prenatal visit, you can begin to discuss what type of professionals – midwife, doula or obstetrician – you would like to work with throughout your pregnancy and delivery.
Double check your medications
During your first prenatal appointment, your provider will review your medication list with you and determine if any changes need to be made in order to make sure your baby stays safe.  
Start taking a prenatal supplement
Taking a prenatal supplement has numerous benefits for both you and your baby in the first trimester in particular. Most doctors will answer the question, "What should I buy in my first trimester?" with a prenatal supplement because they:
Support the development of the baby's bones, brain, skin and more.

Lower the risk of maternal birth complications like preeclampsia.
Stay active and consider your diet
Maintaining a healthy and active lifestyle is particularly important when pregnant. Consider the food you are eating and aim for well-balanced meals. A variety of fruits, vegetables, grains and proteins will help keep your baby nourished and developing properly.
When it comes to caffeine, it's best to cut out or limit your intake during pregnancy.
As for activity, what to do early in your pregnancy is often the same as what you were doing pre-pregnancy. In general, as long as you are feeling good you can continue exercising during your pregnancy. Some advantages of staying active during your first are:
Improved sleep.

Better mood.

Reduced swelling.
But as always, you can discuss specifics such as your diet and appropriate activities with your doctor.
Prioritize your sleep 
Your first trimester of pregnancy is often associated with symptoms like fatigue and tiredness. It is even common to feel the need to take a nap or two during the day. Getting more sleep is a first-trimester essential. Aiming for at least eight hours of sleep per night can help with:
Restoring your energy levels.

Decreasing the risk of high blood pressure.

Regulating your blood sugar levels.
Be prepared to battle morning sickness
Morning sickness is a common symptom many pregnant women experience during pregnancy in the first trimester. Morning sickness is a general nausea, and can actually happen at any time of the day. Be prepared for when morning sickness strikes: 
Make sure you are getting plenty of rest.

Get out of bed very slowly and also after extended periods of sitting.

Keep some plain crackers on hand to eat before getting up.

Eat smaller portions more frequently throughout the day.

Drink fluids only between snacks and meals.
Join local clubs for new and expecting mothers
One of the most important things to remember throughout your pregnancy is that you are not alone. The Mother Baby Center has a vast network of support groups and ways to connect with other expecting mothers and pregnancy professionals, no matter the stage of pregnancy. Support groups can help with:
Reducing stress and anxiety.

Developing new relationships.

Providing access to qualified professionals such as lactation consultants.

Sharing resources and information with other new and expecting mothers.
Visit The Mother Baby Center for expert care and guidance on your pregnancy journey
Pregnancy is a life-changing period with many ups and downs. Knowing what to do in early pregnancy and what to expect in each stage of your journey can help you feel prepared and informed for what's ahead. Our team of birthing experts at The Mother Baby Center is here to support you along the way. When you choose The Mother Baby Center, you can assure that you and your baby will be treated with the respect and kindness you both deserve.
Take a virtual tour of our locations today, and visit The Mother Baby Center's blog for more pregnancy tips and advice from our team of compassionate professionals.