Owen is a smiling, giggling 3-month-old who has already been through more than most of us have in our lifetimes. Immediately after birth, Owen lost his life for 16 minutes. After resuscitation, Owen breathed life again.
Stephanie's pregnancy
Stephanie Silva's pregnancy with Owen started to get a little bumpy in the third trimester; she had high blood pressure and needed to be on medication to keep it regular. Around 35 weeks, Stephanie started to not feel well – she was cramping, swelling and in pain. At her regular check-up at a clinic close to her home in North Branch, Minnesota, when she was 35 weeks and 4 days, she told her care team about her pain.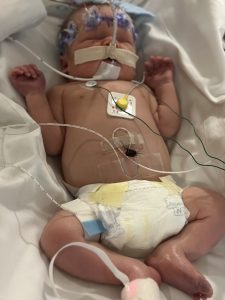 Her contractions were too far apart to go into labor, so Stephanie was sent home. She decided to take a bath to try and reduce some of the pain she was feeling. But by late that night, Stephanie started to feel chest pain that concerned her so much, she immediately called to see if she should come back in – the answer was yes. She was told to go to The Mother Baby Center at Mercy with Children's Minnesota in Coon Rapids.
Owen's birth
Once they were at the hospital, Stephanie's care team struggled to find the baby's heart rate, so they called in many more people for reinforcement. After they moved her to her side to see if they could get a different angle, her doctor told her the bad news. She found out her placenta was detaching from the wall and they need to go to the operating room immediately.
Mason, Stephanie's fiancé, quickly said his goodbyes as Stephanie was wheeled out. "I was panicking, I was crying, I was so scared," said Stephanie. Once Stephanie went under, Owen was born via a C-section. "A lot happened immediately after he was born," Stephanie said.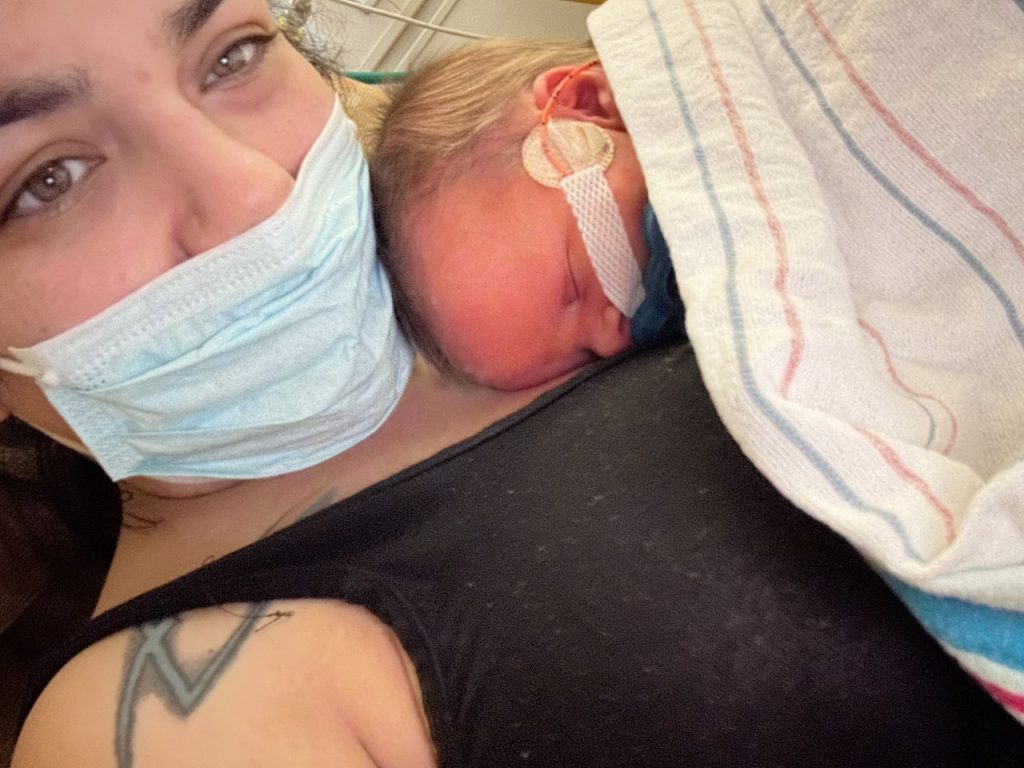 That's when the scariest moment happened: Owen's heart rate was really low. He stopped breathing and needed to be resuscitated. It took 16 minutes to get him to breathe again with a breathing tube.
Stephanie was brought upstairs to recover when her new baby, Owen, was brought up to her 30 minutes later, but he still needed a lot of care. Her care team recommended Owen be transported to the neonatal intensive care unit (NICU) at Children's Minnesota in Minneapolis. "We were separated for the first time then, not knowing if he would survive at all," Stephanie said.
The stay in the NICU
As Stephanie was recovering, the Ronald McDonald House at Children's Minnesota Minneapolis called to help her family set up accommodations since they were from out of town. "They helped get us set up with a room, they helped with breakfasts, dinners, laundry, just a whole bunch of stuff." Stephanie recalled. "We live in North Branch, so we would've had to drive the whole way to Minneapolis each day. They helped us tremendously."
Once Owen was safely in Minneapolis at Children's Minnesota, the healing began. He needed body cooling, a treatment used to help newborns who may have experienced a lack of oxygen during delivery. During this, Owen had a seizure, which he also needed help recovering from.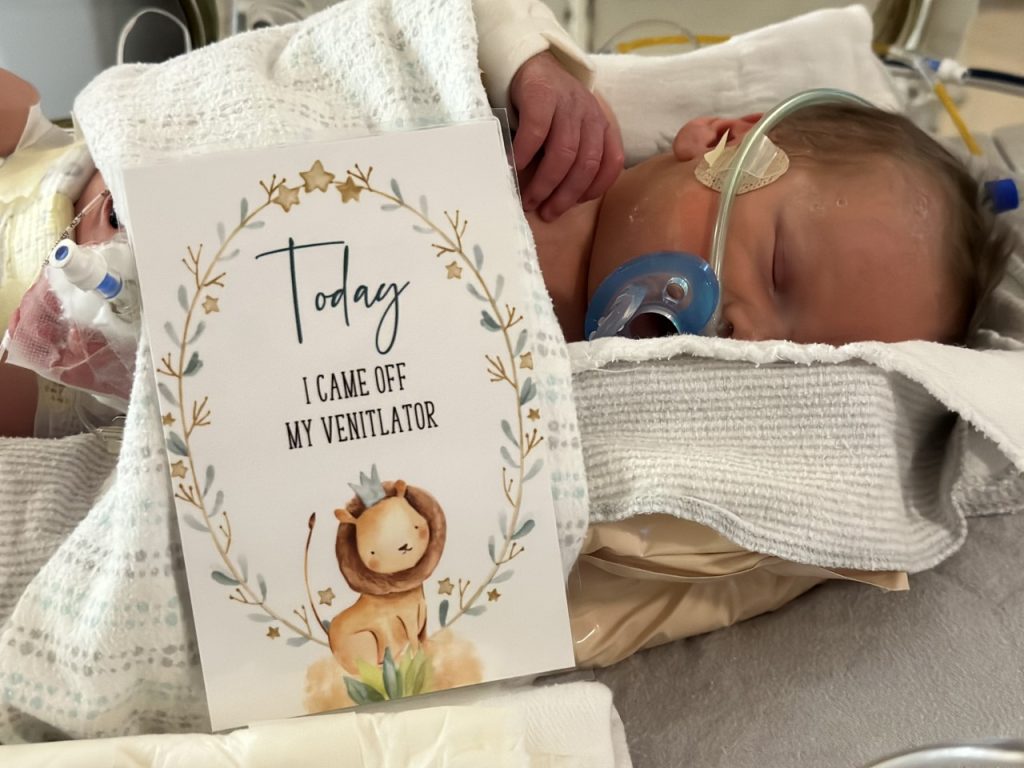 Owen slowly started to get better, but his care team and his parents needed to wait until they could do a magnetic resonance imaging (MRI) to see if there was any brain damage from birth. "You can't just go 16 minutes without oxygen and not have any damage," Stephanie remembers feeling. But Owen's MRI results came back normal!
Stephanie recalled, "That's when things gradually started coming off – he was taken off his ventilator, IVs came out, cords were taken off."
After 11 days, Owen was finally able to go home with his family!
Today, Owen is 95 days old and thriving! He loves to smile and giggle with his family. "The main thing Owen is up to today is laughing," Stephanie said. She takes Owen to all of his appointments to continue to follow his progress as he grows.
She is grateful for the care she and Owen experienced throughout it all. "I want to shout out to all of the NICU nurses, they were tremendous," Stephanie said. "I really couldn't say anything more."